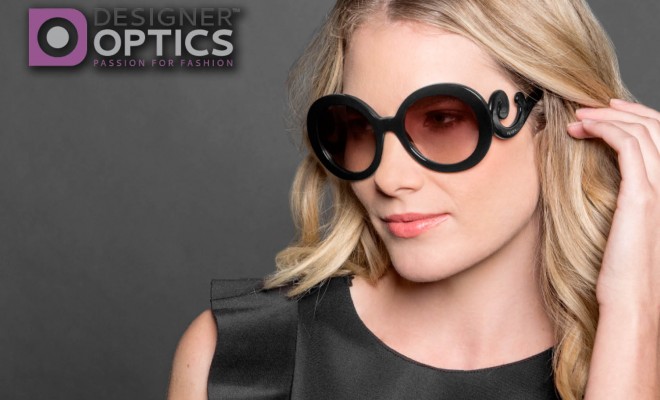 Posts
Designer Round Eyewear Frames That Define a Legend
By
|
Designer Round Eyewear Frames That Define a Legend
A true legend will stay with you forever.
When you close your eyes and listen to the John Lennon song "Imagine," you can almost see the former Beatles member, his face turned toward while singing of a world that has been united in peace and love. Lennon is wearing his iconic round eyewear frames, a style he made famous.
In the song lyrics, Lennon says, "You may say I'm a dreamer." Certainly he was a visionary, and his legendary career as well as his sense of style has inspired other dreamers as well.
The bohemian look characterized by accessories like the designer round eyewear frames has long been popular among artists and dreamers, but you don't have to be either to enjoy the casual style or circle eyeglasses.
Since Lennon's time, designer round eyewear frames have seen plenty of changes from their early days. The once popular metal frames made famous in the 1960s are also available in wood and plastic acetate, like those from Hugo Boss and Vera Wang.
While you may enjoy more traditional round and circle eyewear frames, today's designer round eyewear frames are modified versions of older classics. There are still thin wire frames, but you'll also discover wider and thicker frames made of stunning cellulose acetate. You might also like the oversized circle frames.
The beauty in these re-invented frames is that they are full of luxuriant and rich color, perfect for coordinating with anything you wear.
Like the many styles available to you in round optical eyewear frames, your bohemian-styled sunglasses also come in a variety of materials, patterns and colors.
Sunglasses in designer round eyewear frames have been updated with contemporary style. With a pair of sunglasses like the Michael Kors MK 1007 Sadie Iii Sunglasses 10934S in gold, you rock the frames, which have been designed with idyllic blue lenses that will remind you of the sky — perfect for an afternoon of daydreaming. The ocean colored lenses complement the checkered gold tortoise pattern of the temporal arms, making these sunglasses a fresh interpretation of a classic style.
Whether you stroll the beach at a posh hotel in Cuba or take your guitar to the lake to work on your songwriting skills these sunglasses allow you to be the dreamer you were meant to be.
While you may not yet be the legend that John Lennon was, you can begin creating your legendary style with the simple yet attractive round eyewear frames that will remind you of what's it's like to be a dreamer for all ages.
(in the picture the Prada 27NS Minimal Baroque Sunglasses)