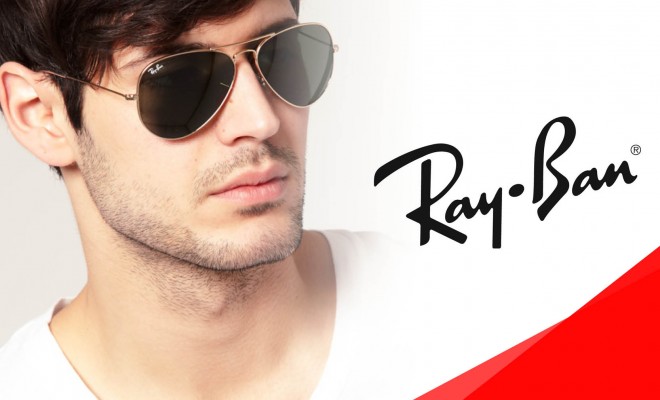 Trends
Look to the Skies with Designer Aviator Style Sunglasses
By
|
Look to the Skies with Designer Aviator Style Sunglasses
The act of flying a plane can be inspirational for those who are courageous enough to take the yoke into their own hands and lift an aircraft into the air.
Flying can also be an intensely bright experience, what with the glare from the sun. in the early days of aviation, Bausch & Lomb saw that pilots needed assistance in protecting their eyes from brilliant glare so they could not only scan the skies for other aircraft but also clearly see the cockpit gauges. The solution was Ray Ban aviator sunglasses, designed just for pilots.
Whether they fly or not, many men and women today can't imagine being without at least one pair of designer aviator sunglasses. You don't have to be a pilot to enjoy this iconic style that was first created some ninety years ago.
The affinity for these pilot-style frames has become so ingrained into today's culture, that having a pair of aviators is de rigeur. Owning a pair of designer aviator sunglasses is as common as owning a pair of tennis shoes. What kind of aviators you wear will set you apart from other wearers.
You may be wondering about the choices you might have in picking up a pair of these tear-drop shaped frames for your own sunglasses collection and use. Almost every fashion house has designed their version of the classic aviator so you have plenty of choices in frame material, color and size.
Some do it better than others.
Fashion houses like Polo and Persol produce very different designs of pilot style eyeglasses and sunglasses, but other designers like Chopard take the classic look one step further.
Most pilot-style sunglasses have frames made of metal, and the arms are metal too. For the ultimate in sophisticated looks, Chopard designed aviators with traditional metal frames and matte black rubber arms for true comfort and style. The outside of each arm bears a familiar pattern of parallel lines, set off with a rose gold Chopard inset that matches the temporal corners, as in the Chopard 873 Sunglasses 8FCP.
Maybe it's because they originated this style of eyewear, or maybe because they have repeatedly earned the reputation of cool, but Ray Ban presents some of the greatest choices in the style and size of their designer aviator style sunglasses with more than two hundred fifty different styles from which to choose.
You can enjoy the traditional designer aviator style sunglasses frames Ray Ban has to offer, or you can explore their frames for contemporary reinterpretations of a favorite classic.
Your designer aviator style sunglasses are waiting for you. Their inspiration comes from the skies, but this style is firmly grounded in design and good looks – the kind you'll always want to wear.