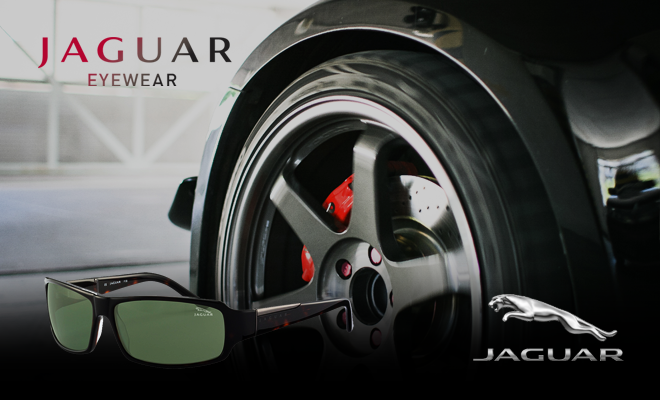 Trends
Distinct Jaguar Designer Sunglasses for Men
By
|
When you reach that certain point in your life, you find yourself wanting it all when reaching to creature comforts that are not only utilitarian but convey an edge that reflects your sense of personal style. It about performance with style.
That style leans toward the classic, but is also redefined as ultra-modern and unabashedly urban. It's the kind of modern fashion that will become a classic in due time.
Like the fine Jaguar automobile that inspired these remarkable designer sunglasses for men, the Jaguar masculine sunglasses evoke the image of a sensual powerhouse. The Jaguar designer sunglasses for men take the frame styles you have always turned to and reinvented them in sleek, contemporary versions of shades you need.
Rectangle frames
If you've been watching what men of celebrity status wear, you've noticed their sunglasses are rectangular. It would seem that this frame shape helps every face look stronger and more chiseled, and men like Brad Pitt, Ben Affleck and Matt Damon are examples of this.
Rectangular frames enhance your masculine look, and the Jaguar designer sunglasses for men do the same.
Square frames
Many fashion-savvy men know that square sunglasses frames can give them the distinct look they seek. Jaguar designer sunglasses for men feature slightly angular frames that pull focus around the eyes and maximize the distinction.
These are not your average square frames. The result is a look that will serve you well as it captivates those around you.
These frames are part of the elite Jaguar Performance collection of sunglasses.
Pilot style frames
No other frame shape suggests readiness for adventure like the aviator frames from Jaguar. This luxury designer understands that you divide your time among many activities, and no one set of lens tints will do.
Whether you find yourself sailing across the bay or plowing through fresh powder, Jaguar makes sure you have the right lenses. Jaguar designer sunglasses for men provide you with red lenses for snow and ice conditions, blue lenses for mist and haze, and the traditional grey-green lenses preferred for driving.
Jaguar's frames are available in contemporary lightweight materials like stainless steel or aluminum-magnesium, and they've been combined with contemporary materials like plastic and rubber. Of course, you can still get frames with more traditional accents like acetate and monel.
The result of these design elements is sophisticated style that excels in terms of quality and design — just like the automobile that preceded these sunglasses.
You'll trek through the urban jungle like the respected cat you are, and you'll look great in your Jaguar designer sunglasses for men.