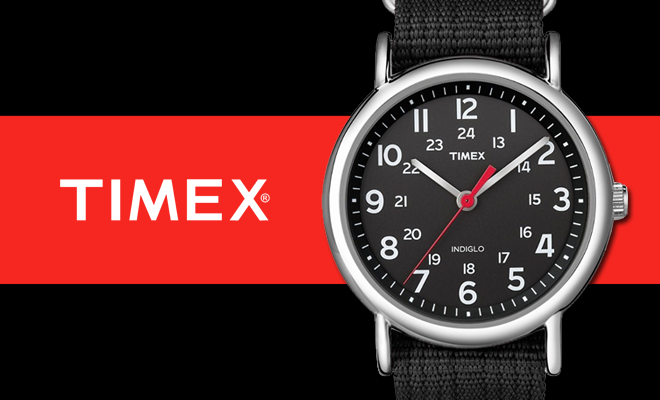 Posts
The Diversity of Timex Watches
By
|
There may be no more beloved brand of watches than Timex, and with good reason.
At one time, owning a wristwatch or a watch of any kind was a luxury known only to the affluent. The American watchmaking company Timex made it possible for working men and women to own a luxury that comes with timex watches too, because Timex focused on creating quality watches at affordable prices.
The Timex watches of today are diverse, and every Timex collection, like the Waterbury, weekender and Ironman Collections, has been designed with a particular lifestyle in mind.
Expedition Collection
This collection of watches for the adventurous at heart offers some of the best choices in your timepieces. The Timex Expedition watches are available in analogue and digital formats, and you'll appreciate the additional features of date, day, and chronograph reporting. These watches are as rugged as the great outdoors, and they make an excellent travel companion.
Heritage Collection
The Timex Heritage watches are based on those things that matter most to you — like your professional life and your alma mater. These are the kinds of watches you'll want to hand down to your family, and they'll be prized possessions for generations to come.
Keep in mind that heritage in no way means antiquated. These Timex watches feature chronographs, alarms, lap timers and show time zones, depending on the style you select. Most of them also bear the famous Indiglo hands that appear luminous in the dark.
Main Street Collection
If you're looking for urban chic style that is contemporary and professional, the Mainstreet Timex watches are the right choice for you. Whether you choose bracelet or banded watches, there's something here you'll fall in love with.
For example, the Briarwood offers clean lines and easy to read numbers on the watch face, whereas the black Taft Street watches are masculine watches with chronometers embedded in their faces.
Of course, Timex watches aren't all dress and no play.
Timex offers plenty of casual and sports watches too, and one thing this company loves is color. They know you love it, too.
You'll find both outrageous and sublime colors in many of the collections from Timex, but one of the best places to enjoy fun colors is in the children's watches. Not only are the bezels and faces of both the digital and analog watches in pleasing colors, but so are the wrist strap, and many of them feature camo or butterfly prints kids will love.
Timex knows time. They've been in business for more than 150 years, and their watches wear well. After all, "Timex takes a licking and keeps on ticking."