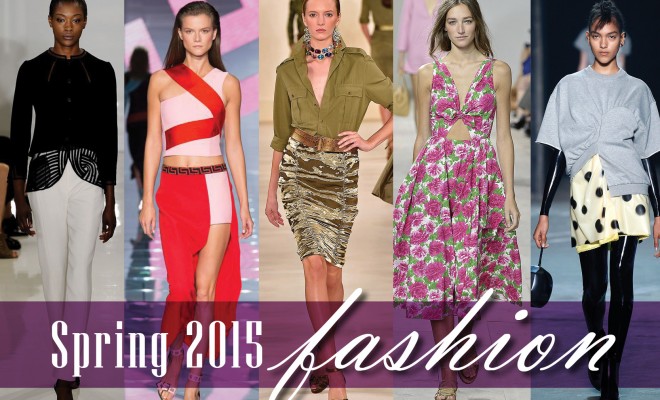 Trends
Do Your Glasses Match the Latest Fashion Trends?
By
|
Do Your Glasses Match the Latest Fashion Trends?
Last year's New York Fashion Week brought a lot of spunk and style to the runways, causing a flurry of shopping to vamp up our summer wardrobes. With mix matched prints, shiny leathers and throwbacks to think about, it's easy to forget about dressing the eyes. Luckily, designer eyewear keeps on top of the trends, making it easy to keep your eyes looking as sharp as your outfit.
The Rave
A number of top fashion designers, including Marc by Marc Jacobs took a step back to the early '90's. This was the time of the rave scene, where latex pants and non-coordinating prints ruled underground dance floors. To accentuate the raver look, try a shiny pair of black acetate frames with a colorful lens to brighten up the world around you.
Fluid Motions
Calvin Klein drew inspiration from the water, showcasing a collection of strong silhouettes that evolved into a fluid shape. The designs were lean and clean, and all made using luxurious fabrics. We see this look a lot out on the street and as a part of the nightlife scene this summer. Enhance the water spirit by trading in your plain black frames for dark blue or azure tones.
A Simpler Time
Fashion designers like Michael Kors made a charming step back to the simpler shapes of the 1950's and 1960's. Baby doll dresses, pencil line skirts with mile high slits and romantic lace have been all the rage all summer long. Keep that free spirit alive, by dressing your eyes with a nod to the era in alluring cat eye glasses.
Let's Get Groovy
Lots and lots of fabric was used in 1970's inspired collections from designers like Versus Versace. The muu muu is back this summer, but with a modern look suited for the fashion forward. The '70's were big on bling, making eye glasses with metal detailing and pretty adornments a perfect fit.
Deconstruction
Downtown chic is always in, but designers like Ralph Rucci decided to keep it tailored from afar, but have a deconstructed edge when looked at closely. This breaking of the restraint rules is a breath of fresh air this year, and can be reinforced by wearing a traditional frame shape, in non-conformist colors.
Uncle Sam Wants You
A military inspired color palette was behind the look of designers like Ralph Lauren. With these neutral bases, he masterfully added pops of color and intricate detailing, resulting in a collection that even GI Jane would love. Even so, there was not a khaki in sight, as all of these looks were further enhanced using an array of luxurious fabrics. Any neutral or green colored frame looks great with these styles, especially when adorned with yellow tinted lenses.
Next year's New York Fashion Week is just around the corner, and we are psyched to see what's in store. However, summer 2015 is still in full swing, giving you the chance to shine in a new pair of frames that perfectly complements your look.