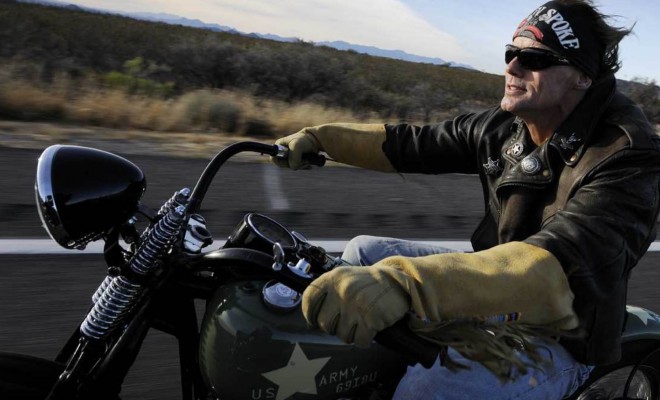 Posts
Don't Forget Your Prescription Goggles
By
|
Don't Forget Your Prescription Goggles
You may have been given a prescription for optical eyewear, but there's no reason to leave your eyeglasses at the office when you have other things to do.
You can easily order prescription goggles for your active lifestyle. These aren't the dinky-feeling, awkward-looking goggles of your past. Many of today's best fashion design houses have created goggles that not only work for your lifestyle needs, but these are prescription goggles you'll actually want to wear.
When should you consider getting your goggled outfitted with prescription lenses? These are just a few of the uses you may find for prescription goggles.
Motorcycle goggles
When you've got the road ahead of you and your bike is calling you to ride, you shouldn't let your prescription eyewear stand in the way of your freedom. If your motorcycle operator's license indicates that your vision needs correction while riding, it's time to get your goggles in prescription format so you can keep riding.
Today's goggles for the road are streamlined and affordable, and luxury designers like Wiley X have produced amazing goggles that are perfect for your prescription eyewear needs and will protect your eyes in the event that the road rises up to meet you.
 Swim goggles
Do you like to get in a few daily laps in the pool, either before work or as a way to relax at the end of the day? If you also wear prescription lenses, then prescription goggles may be just what you need for aquatic exercise.
Whether you are nearsighted or farsighted, you'll find that your prescription can likely be fitted to the goggles. The beauty of these goggles goes beyond vision correction. They also protect your eyes from the chlorine (or salt) in the water.
If you spend a lot of time in the water, you may consider sleek racing styles, but recreational swim goggles offer wider and more expansive lenses.
 Work goggles
It's not all fun and games. There are times that your work may also require that you wear more than just your prescription frames at the jobsite. Some environments require protective goggles for maximum safety.
There are luxury designers who provide stylish goggles for your prescription needs; these eyewear pieces also meet safety standards.
Don't let life run past you because your more tradition prescription eyewear frames aren't suitable for some of your hobbies or for your occupation. You can get the eyewear you need from luxury designers who understand that your goggles must be more than functional. They have to look good and be of high quality, too.
By adding prescription goggles to your arsenal of eyewear, you have done more than expanded your vision; you have expanded your horizons as well.