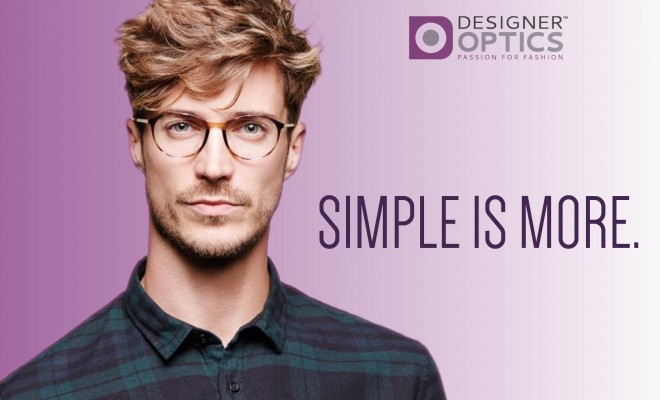 Posts
When Simple is More in Luxury Eyewear
By
|
When Simple is More in Luxury Eyewear
The sparkle and glitter of the holidays eventually fade to a memory, and after the parties, the feasting and excess, you may tend to scale back a bit as life returns to the ordinary. Everything becomes more simple.
For some people, though, life is always easy. The décor of their home, the clothes they wear and even their luxury eyewear – simple.
Simple does not mean cheap or poorly made. It means that your surroundings and your style are timeless and classic. Patterns and colors co-exist harmoniously, excess has been eradicated and the result is understated elegance.
It's the kind of elegance that goes with everything because it's always in style.
The trend toward keeping things simple isn't new, but even the super wealthy today practice unaffected simplicity, from the cars they drive to their luxury eyewear.
What should you look for in your luxury eyewear?
Rely on neutral colors that will go with every outfit in your wardrobe. Browns, black and grey tones are considered neutral and simple.
Select timeless frames styles that don't mark a dated trend. Styles like the Wayfarer and Cat Eye have been freshened with contemporary, clean lines for a look of simple elegance.
Avoid garish detailing on the temporal arms. These embellishments can clash with jewelry or other accessories.
Check the temporal corners for added design. Some designer brands like Persol or Tom Ford have a definitive mark at the corners so that the designer brand is easily recognized.
Single bridge frames are simpler looking than double bridge frames. The double bridge draws attention to the frames and away from you.
If your luxury eyewear frames have ear guards, opt for guards that are the same color as the temporal arm. The single color provides a unified, classic look.
Designers to consider
Start your search for simple and unaffected style by starting with these designers of fine luxury eyewear.
Ralph Lauren – Look for frames that are timeless and seem to fit with any lifestyle
Ray Ban – The icon of good eyewear design, Ray Ban offers original-looking aviators and Wayfarers
Mont Blanc – A brand well known for its superior quality, Mont Blanc also offers exceptional eyewear that is understated and yet elegant.
Kenneth Cole – Offering simple rectangular frames with sleek clean lines, this designer knows how to simplify trends.
Marc Jacobs – Although some of the styles in this line of designer eyewear are bold, Marc Jacobs also features luxury eyewear frames that blend into your own timeless style with synchronicity.
Simple can be more in luxury eyewear if you know which designer frames to select and what to look for. The classic unaffected simple look never goes out of style.