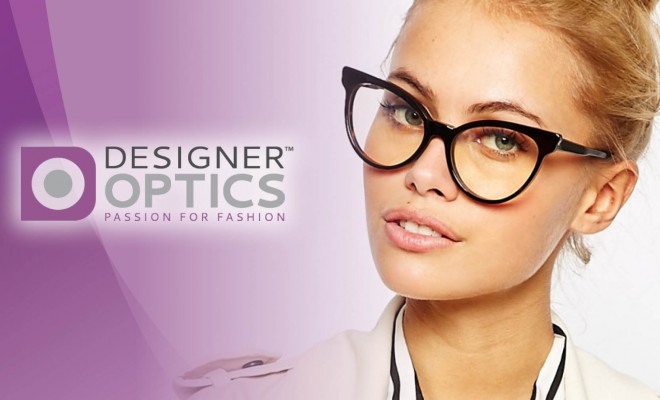 Trends
Don't Miss These Designer Eyewear Trends for 2016
By
|
Don't Miss These Designer Eyewear Trends for 2016
An unusually warm winter in some places and a much colder one others, thanks to one of the strongest years of El Niño in some time, has left many people already yearning for spring. You may already be thinking of putting away your coats and gloves, and certainly you'll want to trade your heavy, woven scarves for sunglasses that shout, "Bring on the warmer days!"
Warmer days will be on their way soon enough, and fashion designers are ready to immerse you in style and comfort. If women's and men's designer trends for 2016 are any indication so far, you are in for some fine fashion treats in the months ahead.
In short, you should pay particular attention to color, design and materials when selecting the fashion look you want as winter dissolves into spring. These trends will help you get started.
Go glam with rose quartz. You'll find this Pantone favorite of 2016 everywhere in your optical eyewear or sunnies, including the frames, the temporal arms and even the shaded lenses. Even if the soft look of rose quartz isn't your thing, you can still enjoy spring colors by sticking to softer, more neutral shades such as gray or light blue. The object is to portray a sense of calm relaxation, even if you choose colors outside Pantone's recommendations.
There's a sense of simplicity. You can expect that the designer eyewear trends of the year will include frame styles that are as simple and soft-spoken as the colors in which they come. The frames include matte finishes, unaffected lines and limited adornments.
Don't think these colors and styles are boring; nothing could be further from the truth. You'll discover plenty of eyewear options with pizzazz, too, in re-styled cat eye glasses of varying shades of pink, semi-rimless sunglasses and frames made of clear acetate.
Classic styles for men make a fresh appearance in designer eyewear trends. Men will be able to choose sunglasses with globally-inspired designs and timeless appeal. A fashion favorite for men includes round aviators.
To be fashion forward, opt for two-tone frames in acetate. Much of the hardware on men's frames – think double bridges – seems to get its inspiration from architecture. Often, these additional pieces of hardware are metal, and when combined with acetate or wood, the look is modern and trendy. The colors for men in 2016 are warmer than those for women, with rich browns, ambers and blacks.
Now that you know some of the hottest designer eyewear trends for women and men in 2016, it's not too soon to shake off winter and get ready for warmer and sunnier days ahead.