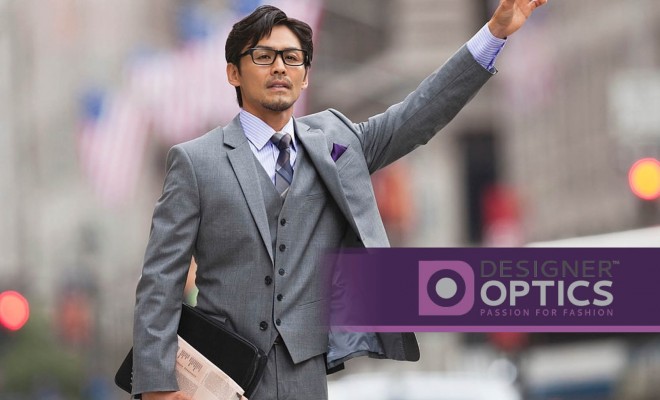 Trends
Trends in Prescription Eyeglasses for Busy People
By
|
Trends in Prescription Eyeglasses for Busy People
Long ago, people said that technology would improve our lives by shortening our tasks. Today, your tasks may be shorter, but they certainly have increased in number. You are expected to do more than ever in the same – or less — time.
It makes sense to save time where you can and use only the most versatile of accessories. That is true of prescription eyeglasses, too.
Optical Eyewear
How many dime store readers do you – or someone you know – have lying around the house? Many Americans have a pair of readers in each room, or they use an app on their phone to see print better.
You can get prescription eyeglasses with a variety of treatments, including multifocal lenses, progressive lenses or simply bifocals.
Does your career require extensive travel or do you spend more than fifty percent of your day in form of a computer? Let you optician know and take the time to decide together which type of lenses may be right for you and your busy lifestyle.
You are more likely to wear and benefit from your prescription eyeglasses if you get the right kind.
Optical Sunglasses
If you wear prescription eyeglasses, you may find yourself dashing outdoors with only regular, non-prescription sunglasses.
Most people needing optical eyewear tend to skimp on their choices for sunglasses, perhaps because that second pair of prescription eyewear is an afterthought or the budget didn't allow it.
Prescription sunglasses not only protect your vision, but they also enhance your ability to see, just as your optical eyewear improves vision indoors. In America, one out of every five adults who are supposed to wear prescription eyeglasses get behind the wheel of a vehicle without their prescribed eyewear. Some of these drivers wear sunglasses instead of their prescription glasses, but approximately one out of three drivers are wearing the wrong sunglasses; they are wearing frames with no UV protection to eliminate blinding glare.
If you are busy, being able to switch quickly into the right eyewear will keep you seeing more clearly, and you'll be safer, too.
Small Details Matter
Do you hate constantly pushing your prescription eyeglasses frames back up your nose? This habit can be distracting, and losing your eyewear is annoying.
Purchase frames that have nose pads, and you'll find that the glasses will stay put on your face better.
Many eyewear designers like Wiley X, Smith Optics and Oakley understand that busy people don't have time to fuss with multiple pairs of eyeglasses – prescription or otherwise. That's why these designers offer removable lenses that easily snap into their frames. You can be at the job site and go quickly from daily wear to sun wear and back again.
Your eyeglasses shouldn't take away time from your busy day. They should allow you to get on with your tasks efficiently and quickly.
The right prescription eyeglasses will do that for you.