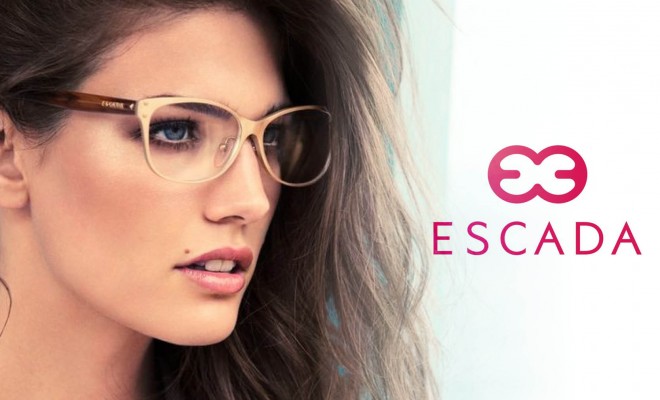 Posts
The Elements of Great Style in Escada 380 Eyeglasses
By
|
The Elements of Great Style in Escada 380 Eyeglasses
No woman with even the tiniest bit of style sense would dream of being without something black in her closest. A black skirt or trousers, black heels, black boots, and even the a black dress are all part of the standard wardrobe for most women.
It only makes sense that some of the accessories, like your eyewear, will be black, too.
You may eventually look in your wardrobe for something to wear, only to find a lot of  . . .  black.
While matte black is the absolute most popular trend in accessory coloring this season, it's easy to become bored with so much black. Eventually no one even notices it.
Liven up that black with the Escada 380 eyeglasses. These perky luxury designer frames may be just the thing for putting pizzazz back into your wardrobe and personal style.
The Escada 380 eyeglasses give you a retro look that can;t be ignored. They are cat matte black acetate cat eye frames that sport a single bridge. The classic shape is as simple as it is flirty because it mimics the alluring eyeliner you'd wear when you are feeling confident and feminine.
As if that's not enough, the Escada 380 eyeglasses have wide black temporal arms adorned with a random scattering of tiny white polka dots. Who doesn't love polka dots?
In fact, polka dots, also known as dotted Swiss and quinconce, have been part of America's passion for fun fashion for nearly one years, when they debuted as a print on a swimsuit. Earlier than that, polka dots, along with the high-energy polka dance, were the rage in Europe.
Today, polka dots are a fun and light-hearted approach to fashion.
The polka dots on the temporal arms of the Escada 380 eyeglasses give that sense of fun. Because the white dots are diminutive, they don;t overpower the frames or make them too busy for the office.
You can still appear career-minded because of the matte black frames and temporal arms.
These eyeglasses frames may be perfect for those women carving out a professional future in a creative industry, like design and the arts, but they'll perform just as well in more tradition industries, like engineering and finance.
And if that black matte finish isn't your thing, try the Escada 380 eyeglasses in Havana. You get the same sexy cat eye style in frames of rich cafe Havana. These temporal arms feature brown polka dots against a creamy-colored field.
Owning a a pair of each of these eyeglasses – the matte black and the Havana — would simply be the cat's meow.
Wouldn't that be fun?