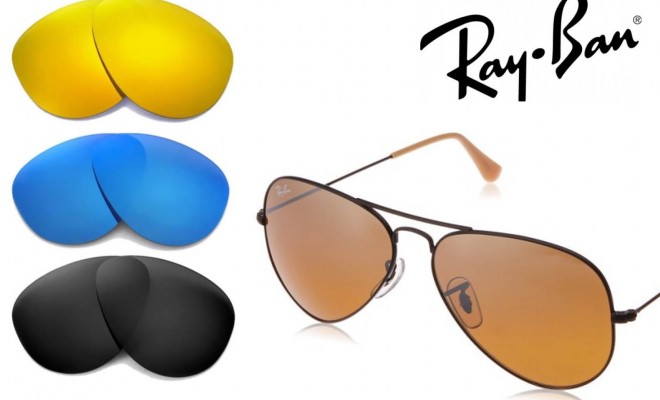 Posts
Flipping Out Over Ray Ban Flip Outs
By
|
Flipping Out Over Ray Ban Flip Outs
If you are wearing luxury designer sunglasses, you remember how hard it was to find the right brand of eyeglasses.
They needed to look as good as you needed to be able to see with them.
More often than not, you have to put a considerable amount of effort into finding the right frames, and these frames need the right lenses. After all, it's likely that you'll be wearing your sunglasses every time you are outside.
When you finally find the brand of designer eyewear that defines your style and speaks to who you are, it's understandable that you won't want to give it up, even if the lenses aren;t quite what you need. That is especially true when your signature sunglasses frames are Ray Bans.
Fortunately, you don't have to trade in your favorite style of sunglasses for another pair with different lenses.
Fans of the tremendously popular Ray Ban brand of designer eyewear have the option of getting Ray Ban flip outs for their sunglasses.
Ray Ban flip outs do exactly what the name suggests. The lenses in your sunglasses flip out so the you can change the lens color according to your needs.
The interchangeable lenses come in a variety of options, with the most popular set being gray-green, gradient brown and polarized brown.
The gray-green lenses are popular for sporting activities, especially when seeing contrast and not losing any color discrimination is important. These are the lenses to wear when spending the morning chasing a white ball across 18 holes or the afternoon catching fly balls for your softball team. Use these lenses in bright light.
Exchange these lenses with the brown ones when contrast matters the most. The brown lenses are most useful when you need to differentiate between water and sky — think duck hunting, boating or fishing.
Ray Ban understands that you don't want or need the same pair of sunglasses in all situations. The nice thing about the brown lenses is that you get two pairs of them — one gradient, for wearing in hazy or icy conditions, and one polarized, to reduce significant amounts of glare.
There are other colors, too, including blue gradient, lavender, and red, each with a specific purpose.
You can get Ray Ban flip outs in several popular styles of frames, including the traditional Aviator style with its teardrop shaped frame or the Caravan with its squared-off aviator look.
And do you know what else? You won't have to be one of those people carrying around several pairs of eyewear frames for all of your outdoor work and leisure activities. With Ray Ban flip outs, you have one pair of lightweight sunglasses and multiple lenses.
That's it. It's that easy. It's Ray Ban.