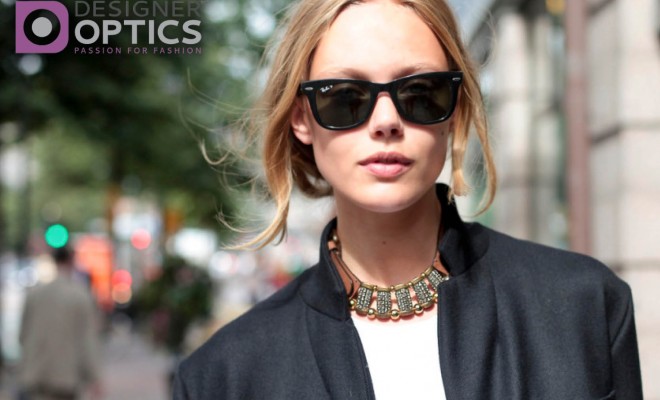 Trends
Prescription Eligible Sunglasses That You Must Have
By
|
Prescription Eligible Sunglasses That You Must Have
Have you done it?
Have you really worn your regular sunglasses over your prescription optical eyewear in an effort to see clearly while outside in the bright sun?
You are in good company, if you have. Plenty of other eyeglasses wearers have slipped their optical frames under their oversized, cheaper sunglasses to see something or someone more clearly or just to read a book or magazine by the pool.
It doesn't have to be this way, however.
You can still enjoy corrected vision while wearing the brands of luxury designer eyewear that you love by ordering prescription eligible sunglasses. They are prescription eligible because you will need to take your frames to an eye doctor to get the proper lenses made.
These sunglasses are a natural transition from indoors to outdoors, and now they are catalogued in one place for your ease of shopping.
There are hundreds of styles from which to choose.
Best of all, your prescription eligible sunglasses with have the same great style and quality as the prescription eyeglasses you select from luxury eyewear designers.
You may be surprised by the styles available to you. You can choose from the traditional rectangle wire sunglasses frames of Prada to the oversized pillow top acetate frames from Donna Karan NY. For a dramatic, over the top look, try the Dolce & Gabbana DG 4197 Gold Leaf Sunglasses 274913; these frames are a traditional Wayfarer shape, with leaf gold on barely pink powder. The effect converts the sense on not only maximum style but also great luxury.
There are many other designers from which to choose for your prescription eligible sunglasses needs, including Brooks Brothers, Burberry, Donna Karan NY, Ralph Lauren, and the ever-popular Ray Ban.
If you always wanted classic  Ray Ban Aviators or Clubmaster sunglasses but felt like you couldn't wear them because you needed prescription eyewear, now's your chance to have the sunglasses you deserve.
Prescription eligible sunglasses are also an investment in your vision. They help you maintain the visual acuity you need, and these sunglasses will protect your eyes from damaging UV rays. You won't need to hide your optical eyewear under them when you want to see.
These sunglasses are an investment in yourself. When you wear luxury prescription eyewear or prescription sunglasses, you are saying that you are worth the investment you made in getting high quality sunglasses that also fill your need for fashion just as much as your prescription needs for vision.
Luxury prescription sunglasses will also either complement or accent you personal style. You'll enjoy seeing people's reactions on the streets as you flaunt your fashion style with the kind of sunglasses that help you see.