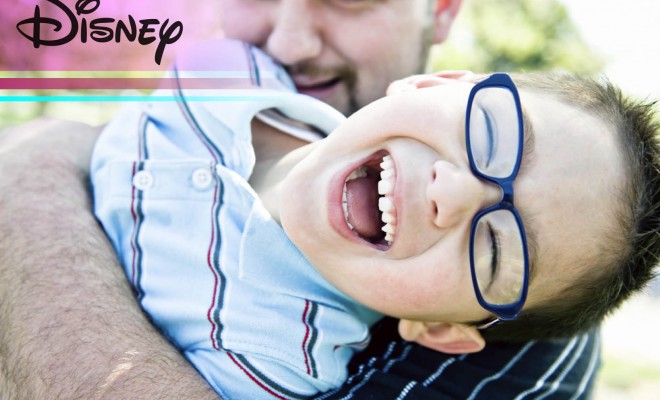 Your Eyes
Experience the Magic of Disney Eyeglasses
By
|
Experience the Magic of Disney Eyeglasses
Take a trip with your children to any Disney park or destination, or sign up for a Disney cruise, and you understand the magic that an entertainment company like Disney can provide.
There's no experience like seeing your kids meet Mickey or Minnie Mouse. That first time Cinderella pauses for a selfie or Peter Pan and Tinkerbell rush over to say hello is an experience never to be forgotten. It's simply magical
That magic can continue back at home with the right Disney accessories.
For children who need optical eyewear, Disney eyeglasses are a favorite among the kids who still believe that toys really do come to life and everyone lives happily ever after. Besides, the first pair or pairs glasses should be fun for kids.
Put your young princess in prescription eyewear  of her favorite color with the DISNEY 3E 2002 3e 2002 Eyeglasses 1001 . The purple reddish acetate is the preferred color among younger Disney royalty looking to make a fashion statement.
The particular frames are purple glitter for that right touch of sparkle coveted by younger girls. The bright pop of purple is accented by the colored imprint of three favorite female Disney characters on each temporal arms — a reminder that your daughter travels in well-loved company.
There are plenty of popular Disney eyeglasses frames for boys, too.
For real ruggedness and rough and tumble play, try the DISNEY 3E 1006 3e 1006 Eyeglasses 3094 Gunmetal frames. The rectangle frames are masculine metal rims with temporal arms that begin as metal and then are encased with plastic.
The insides of the arms are the red of a pirate's striped shirt, and the outside are as black as his boots. The red and black complement the tiny skull and crossbones at the temporal corners, a Jolly Roger of sorts for eyewear.
Your young pirate will be ready for any adventure on the sea or land, even if that means school and Little League.
Disney offers a wide assortment of eyeglasses from to choose. You'll even find unisex Disney eyeglasses as affordable prices that you will love as much as your kids love their eyewear frames.
These Disney eyeglasses are also as durable as they are good looking. They have been crafted to withstand getting put on and taken off frequently by little hands that are not as careful as you are, and they'll also hold up to most kid play. That's important not only for the kids who wear these glasses, but also for their parents.
Disney eyeglasses are like magic — just the right eyewear for watching Jungle Book or reading the story of the princess Mulan.