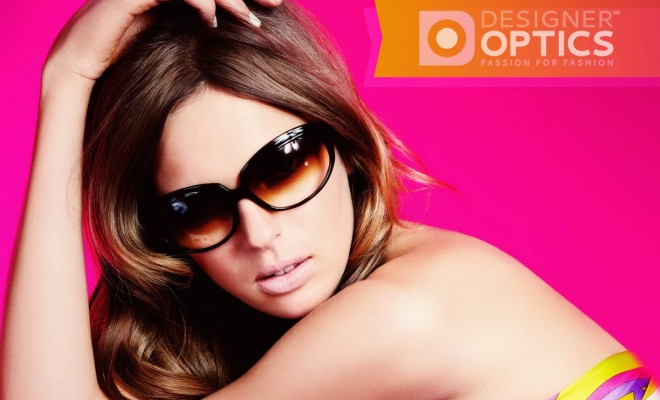 Your Eyes
Get in on These Women's Luxury Sunglasses Trends for Summer
By
|
Get in on These Women's Luxury Sunglasses Trends for Summer
Summer time means fun time. This is the time of year to loosen up and let go, and that means your fashion can get a bit lighter, too.
Begin by updating your most used accessory — your sunglasses.
If you are a well-dressed fashionista, you have a favorite pair or two of women's luxury sunglasses, but you also recognize that your sunglasses wardrobe may need a bit of freshening. When you are updating your summer wardrobe of women's luxury sunglasses, be sure you have these styles at hand.
Matte black frames
Kim Kardashian, the Olsen twins and Beyonce have been seen in sunglasses with matte black frames because they know a secret you don't know.
Matte black finish sunglasses in acetate are the little black dress of the women's luxury sunglasses world.
You'll find matte black frames are standard in any celebrity's wardrobe, and they should be a mainstay in yours, too. No other sunglasses are as versatile as these, you'll find yourself grabbing them again and again because they go with everything.
Consider the Max Mara MM Diamond V Sunglasses 0D16 in matte black; they are a lightweight pair of sunglasses that you'll enjoy taking everywhere you go. It doesn't hurt that they also have a little diamond-like ornamentation on the temporal arms at the corners of the frames.
Adventurous aviators 
Aviators say you are the carefree kind of women who doesn't mind a last minute three day vacation or occasionally calling in sick to take advantage of a fun opportunity.
The Kate Spade KS Makenzie Sunglasses 0W22 in spotted tortoise beige suggest you have a wild side about you that others may not have seen . . . yet.  These exclusive women's luxury sunglasses have the traditional double bridge on the frames, and the also have temporal guards for a more comfortable fit.
Sexy eyes
Looking for poolside panache? Cat eyes show your sexy side.
Some of the most wonderful women's luxury sunglasses in cat eye frames are the Dolce & Gabbana DG 4250 Sunglasses 29178G. The black frames give way to gold-flecked temporal arms decorated with he Dolce & Gabbana logo. These sunglasses are the ultimate poolside companion for announcing your presence, but you'll want to wear them everywhere because of how they play up your eyes.
You'll look meow-velous in them.
Women's luxury sunglasses are more than just a luxury for fashion-conscience females. These designer sunglasses have become a mainstay of accessorizing an outfit for any occasion, and they are the protection you need to wear when you are outside during the bright days ahead.
There's no reason why a woman can't look fabulous this summer while wearing them.