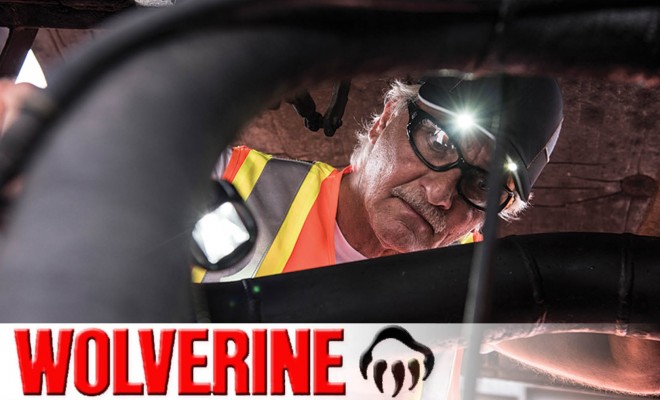 Your Eyes
Trust Wolverine Safety Prescription Eyewear for Protection
By
|
Trust Wolverine Safety Prescription Eyewear for Protection
The Wolverine brand of optical eyewear is one that has been trusted in some of the most hardworking work environments men and women can endure.
If you know the mammal after which these eyeglasses are named, you know that the wolverine is a compact, smaller version of the bear. Don't be fooled by the size of this little beast. He, like the eyewear named after him, is tremendously strong for his size.
So are the eyeglasses from the eyewear from the Wolverine safety prescription eyewear brand.
You can be assured that every one of the frames designed by Wolverine meet the latest workplace performance standards. After designing and crafting some of the most impressive safety eyewear for well over one hundred years, Wolverine has proven itself to be a brand name you can trust.
Wolverine meets the ANSI Z-87 requirements for safetry in the workplace and at home.
Wire Frame Styles
When your prescription eyewear must do double duty and perform as a vision enhancer as well as your eye protector, turn to Wolverine wire frames optical eyewear.
You'll find square and round frames with simple design and durable construction.
You can also purchase additional clear plastic trademarked Dura-lock side shields for your wire frame Wolverine safety prescription eyewear. These side shields prevent matter from entering the eye area on the sides.
Shield Frame Styles
The Wolverine safety prescription eyewear shields are futuristic-looking frames that fit like a glove around your eye area. Wolervine shields give your eyes and the area around them maximum protection when you are in your work environment.
These safety shield comes in rich colors like brown, black, grey and navy. Some of the frames allow for crystal combos — a pairing of a color like brown with a crystal insert inside the frame area, giving you a determined look — the kind that says you know what you are doing.
For those who are work minded and fashion conscious, there are also shields in a tortoise style print.
Wolverine safety prescription eyewear is protection you can trust when your vision matters the most. You won't have to sacrifice precise vision for protection.
Now you can rock a tough looking style that is as rugged as you are.
Of course, Wolverine safety prescription eyewear isn't just for work. You can wear your safety prescription eyewear for tasks around the house and yard, especially when eye protection matters.
An afternoon of trimming the shrubs or burning leaves can result in accidental lacerations or abrasions of the eye. With Wolverine, you'll have the protection you need.