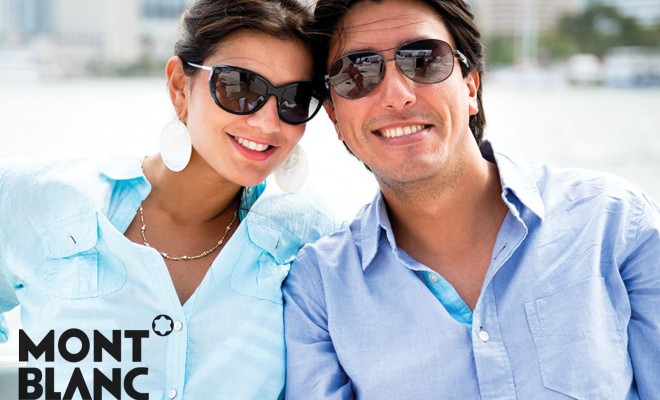 Trends
Featured Eyewear Brand – Montblanc Sunglasses
By
|
Featured Eyewear Brand – Montblanc Sunglasses
Since 1906, Montblanc has created elegant writing instruments that are jewelry for the hand.
Montblanc pens have been adorned with precious metal and gemstones, and every pen bears the exquisite mother of pearl inlay star found on all Montblanc products. Montblanc pens have adorned the desks of important leaders in business, the arts and philanthropy.
Now you can find more than distinctive writing instruments from Montblanc.
Since 2001, this German company also has been making jewelry for your eyes with sunglasses and prescription eyewear that is every bit as elegant and luxurious as their pens. Refined luxury and sophisticated style are the essence of all that is Montblanc eyewear, and you'll appreciate the craftsmanship that goes into making every pair of eyeglasses.
If it is Montblanc, it is of premium quality and the most classic design – heritage styles that you will want to pass on to future generations. You will find designs that will endure the test of time and will be as fashion fresh in the future as they are now; the Montblanc styles, like no others, are classically timeless.
Montblanc offers eyewear of distinction for those who prefer understated good taste and quiet elegance.
Style
Montblanc offers rimless, semi-rimmed and full-rimmed eyewear.
You'll find that many of the frames by this designer are rectangular, and Montblanc also offers round and trapezoid shaped frames, as well as the double-bridged aviator style. Temporal arms of ruthenium, palladium, shiny endura gold and shiny rose gold are some of the temporal arms options for your rimless frames. Semi-rimmed and full-rimmed eyeglasses are also available.
Rimmed frames, such as the Montblanc 0443, are available in colorized acetates such as Havana, Shiny Black or Blue, and there are other color options available in certain frames. Some of the most popular colors are the Ruthenium Metal and Havana Acetate.
Your lens colors may be smoke gray, blue, brown or green, and gradient styles are available as well.
Materials
You'll find frames that incorporate metal or acetate, as well as a combination of both materials. The Montblanc quality of their materials is unparalleled.
Detail
Montblanc eyeglasses are timeless in appeal and in design; every minute detail matters. Like the pens for which they are known, Montblanc brands their eyewear with the iconic white six pointed star.
You'll also have a choice of temporal arms that combine embossed designs in metal or that have metal decorative bands. The temporal ends are created with comfort in mind, but you'll love the sublime quality and attention to style.
Montblanc is the eyewear for those who immerse themselves in cultural richness and want the ultimate in luxury. Whether you are a patron of the arts, a thought leader or just want the best eyewear possible, Montblanc may be what you are looking for.