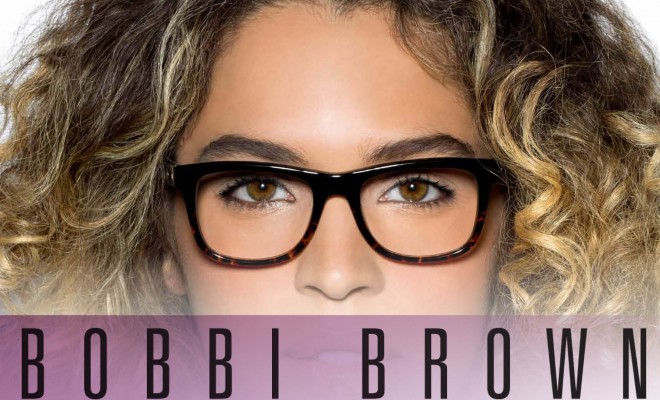 Trends
Featured Designer Eyewear Brand – Bobbi Brown Designer Eyewear
By
|
Featured Designer Eyewear Brand – Bobbi Brown
Known for using and teaching make up techniques that actually work, fashion legend Bobbi Brown has been setting make up trends as well as setting women on the right fashion track for years.
Bobbi Brown may tell you the make up you're wearing is too dry for your skin, that you must (please) stop contouring your face, and to get seven to eight hours of sleep; she can also tell you a thing or to about luxury eyewear. Bobbi Brown has also become known for her signature line of Bobbi Brown designer eyewear, and she aims to help you learn how to pick out the eyewear that will look the best with your face shape and skin tone.
Bobbi Brown designer eyewear includes everything you need — optical eyewear, sunglasses, readers, and two collections: the George Collection and the Lifeguard Collection.
George Collection
This Bobbi Brown collection consists of contrasting eyewear bearing aristocratic names such as the Oxford, Cambridge, Kensington, Queen and Astor. These eyeglasses look just as great for running daily errands as they do when you are at work.
Lifeguard Collection
The collection offers gorgeous nudes in styles known as the Emma, Sofia and Susan, and it has spectacular sunnies like the Joan and the Jackson. These styles are based on cat eye, wayfarer, oversized and aviator styles.
You'll find a complete wardrobe of must have sunnies frames and styles in the Bobbi Brown brand of luxury eyewear. There are traditional styles, trendy pillow style frames, and glamorous butterfly frames, all of which are available in clear, nude, tortoise and colored frames. You'll find both colored and gradient lenses.
The optical eyewear from this fashion house is also diverse in it offerings, with rectangle, square and oval frames constructed in acetate or metal. Choose between rimmed or semi-rimmed frames that will flatter your face and complement your style.
Before deciding on your Bobbi Brown designer eyewear, you might her consider her advice for selecting the most attractive frames in eyewear, whether you are looking for eyeglasses or sunglasses. Focus on your frame style, face shape and make up color.
First select the appropriate frame style for your face shape. Next, find frames that look good your skin tone, playing with how both neutral and contrasting frames colors look on you. Finally, coordinate your makeup with your eyeglasses; for example, highlight pale complexions with pinks and roses; use bronzes to highlight dark complexions. The healthy glow you create will accent your eyewear.
This line of luxury eyewear is not just for women. Men too may like Bobbi Brown designer eyewear because of the many unisex styles available.
Bobbi Brown designer eyewear. Simple, straightforward . . . and yours