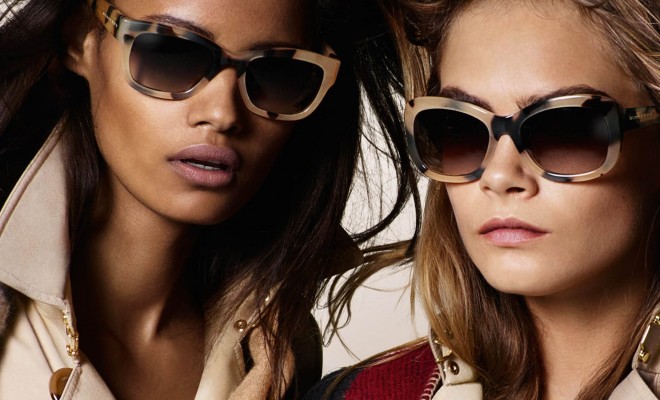 Trends
Luxury Eyewear Designers to Love Immediately and Always
By
|
Luxury Eyewear Designers to Love Immediately and Always
With every new season comes new designers who brings their own sense of verve to the fashion forefront. If you've been watching the fashion news, you know to watch the styles from Arthur Arbesser, Atea Oceanie and Kaelen, to name but a few up-and-coming designers who fashions you may want to try.
The must-haves in luxury eyewear are here, too, and it might not surprise you that some of the best fashion in eyeglasses can be found in some of the more established houses of fashion.
Here are four designers to explore:
Alexander McQueen, who was known for his fearless approach to fashion and design, approached good design by finding out what really lay beneath his customer's whims. His fashion house continues to embrace his style and push the fashion envelope farther than before, and this season, you'll find bold designs from the Alexander McQueen fashion line, including luxury eyewear.
Karl Lagerfield will have you thinking of the future and all its possibilities as he predicts trends and makes you feel as though they have been a part of your life all along. That may because he aims to create an experience for his fans. So seamless is his transition between the future and the past, that it can sometimes be hard to tell where traditional style ends and contemporary innovation begins, but one thing is for sure. You'll enjoy the the experience of wearing Karl Lagerfeld luxury eyewear as it sets your style apart from all others.
Tom Ford luxury eyewear produces the finest quality frames along with fantastic style that will make you want each new design that comes from this fashion house of luxury goods. From minimalist acetate frames held together with a single metal bridge to classic square frames designed with a nod to the timeless Wayfarer style, Tom Ford gives you designs in luxury eyewear that will exceed your expectations.
Burberry remains the traditional favorite of many who like classic English style. This designer looks to its heritage for solid design and then allows itself to be inspired by fresh new colors and trends each season. The Burberry luxury eyewear you purchase today is likely to become a favorite classic of yours tomorrow, and you'll find yourself wearing these frames year after year because good taste never goes out of style.
Any time you are looking for new optical eyewear or sunglasses, explore what the newer designers bring to the fashion table, but also check back in on what some of the legends in luxury eyewear have to offer.
You may just discover that what you're looking for has been available all along.