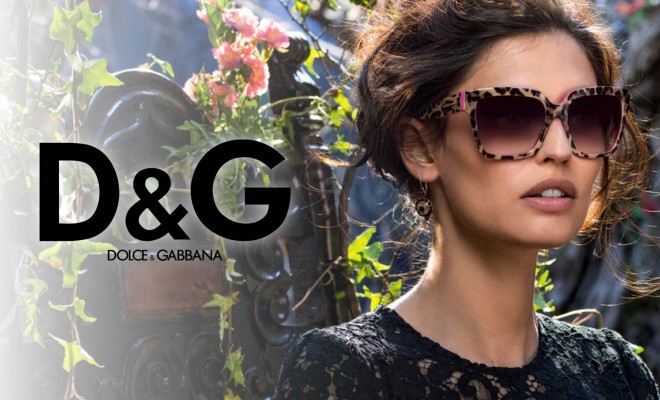 People
Featured Designer Eyewear Brand – Dolce & Gabbana
By
|
Featured Designer Eyewear Brand – Dolce & Gabbana
Dolce & Gabbana offers contemporary designer eyewear for fashion setters of all ages.
You can enjoy the Dolce & Gabbana look whether you are a child, man or woman – there's something fun for everyone. Children and women can select traditional or bright contemporary colors for their eyewear, and men have more traditional colors from which to choose.
The Dolce & Gabbana line of designer eyewear in sunglasses gives you opulent style created from trendy frames shapes, colored prints, metal inlays. Fun colors, like raspberry or pearled blue, are meant for outdoor play, and a variety of lens types – mirrored, gradient and solid – give you an almost customized look. The effect is daring: just your style!
Your optical eyeglasses was never meant to be mundane. With Dolce & Gabbana, frames in unique prints and flattering colors will complement your face whether you prefer traditional eyewear in neutral colors or softer pastels that allow your eyes to stand out. Regardless of your choice, your style will never be mundane with this eyewear.
The edgy design of Dolce & Gabbana extends far beyond the frames. The temporal arms of every pair of optical eyeglasses bear a unique design element. Look for bold colors or prints on the inside of the arm and embellishments or inlays on the outside.
Special Collections
The DNA Special Collection includes three distinct types of designer eyewear. The Gold Collection, which is goldplated in 18 karat, will make you look like a sun worshipper with the Midas touch. These frames are opulent and elegant pieces of eyewear.
Inside the Black Lace Collection, you'll find an array of frames flaunting the look of elegant black lace captured in clear acetate and accented with gold trim.
The Rubber Skin Collection is known for being some of the most comfortable designer eyewear. Their matte finish makes them discreet and perfect for everyday wear.
Seasonal Special Collections, consisting of Argrumi, Margherite and Mama's Brocade give you some of the most avante-garde designer eyewear available, with over-the-top embellishments.
In the Argrumi Collection, tiny leaves, crystals and lemons or oranges reminiscent of pastoral southern Italy adorn the temporal corners of the frames.
The Margherite Collection features exclusive sunglasses studded with bejeweled daisies around the frames and along the temporal arms.
Eyewear in the Mama's Brocade Collection may remind you of the love for a life full of richness held by so many Italian mothers. Look for floral patterns, sumptuous colors and additional adornments of roses and pearls.
Whether you prefer special collections of eyeglasses that are as unique as you are, or the more traditional yet contemporary look in Dolce & Gabbana eyewear, you can find your style in these fabulous accessories.
From the simple to the sublime, Dolce & Gabbana has the designer eyewear you want.