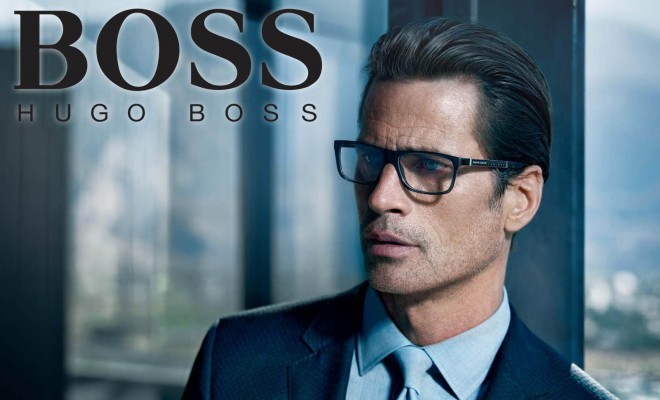 Trends
Featured Designer Eyewear Brand – Hugo Boss designer eyewear
By
|
Featured Designer Eyewear Brand – Hugo Boss designer eyewear
Your Hugo Boss designer eyewear will make you look and feel like a celebrity, whether you are wearing optical eyeglasses or sunglasses. This eyewear is as current as the Kardashian's party plans and yet is earning a place as an iconic style legend that will stand the test of time.
That's because Hugo Boss knows how to create the kind of lasting style that is urban and trendy.  You can count on the frames to remain true to classic and traditional lines that flatter and work well on your face.
Well-defined, classic lines reimagined for today's style mark the Hugo Boss style, and the eyewear of this fashion power is no different. The eyewear from Hugo Boss relies on favorite styles such as the cat eye, the Wayfarer and Aviator designs, but it is at this point that Hugo Boss designer eyewear takes a big departure from the status quo in sunglasses.
The Hugo Boss Wayfarers are far lighter in weight than their predecessors, thanks to experimentation with acetates and newer metals alloys. The Aviators are downsized and scaled for modern living. These frames are more rectangular, leaving the classic teardrop shape to yesteryear. The cat eye Hugo Boss frames take full advantage of modern plastics and acetates; these thick frames deliver a big punch of color without the weight of more traditional cat eye frames.
Hugo Boss designer eyewear frames that accentuate your individuality are available for men and women.Your prescription eyewear is available in rimmed, semi-rimmed and rimless options, and unisex frames like the Hugo Boss 0626 Eyeglasses 0FSH can Havana Gold can help you transition from leadership to leisure as quickly as you can shut down your computer.
These frames mimic the style of the Wayfarer, but the lenses have softer, more rounded corners, and the temporal arms are trendy stretched of gold wire capped in brown end guards for a more comfortable and secure fit.
Wear the sunglasses from the Hugo Boss designer eyewear line up, and you may find that you are part of a fashion-savvy group who knows more than just great style. You also know quality.
For example, the Hugo Boss 0638 Sunglasses in 0HXS Ruthenium Carbon are made from an alloy containing the precious and rare platinum-like metal, ruthenium. The carbon frames allow for incredible flexibility and lightness, while affording you the edgy style that combines techno and geek for a fresh, urban look that celebrities love as much as you do.
Nina Dobrev, Matthew McConnaughhey and Johnny Depp all have rocked Hugo Boss designer eyewear.
You're next!