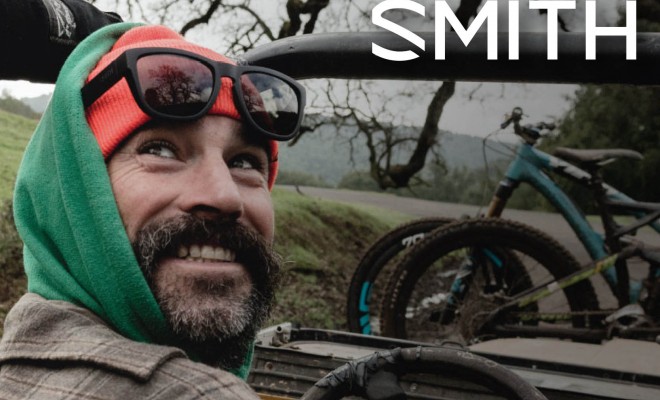 Trends
Featured Designer Eyewear Brand – Smith Optics
By
|
Featured Designer Eyewear Brand – Smith Optics
Is it the destination or the journey that is most important to you?
If you said, "the journey," you share the same philosophy as Smith Optics. The designers at this American company know that life is made up of one series of experiences after another, and the sum of these experiences make up who you are.
Your choice of eyewear should not keep you from participating in every experience you can.
Smith Optics designer eyewear meets you where you want to live and helps you participate fully in life. You have a wide variety of choices in optical eyewear and sunglasses so that your eyewear won't hold you back from achieving what you want from your experiences.
Men and women can select from Lifestyle, Performance, and Elite Tactical (with interchangeable parts) Collections, finding bifocals, sunglasses and more to aid and protect their vision. Smith also makes goggles for snow and off road conditions.
The women's collection offers more feminine versions of traditionally rugged looking eyewear designed for extreme conditions. There are frames in oversized shapes, as well as wayfarer and classic aviator styles, and many of the frames are available in prints and colors.
The men's frames reinterpret classic styles of sunglasses and optical eyewear, and Smith Optics also delivers sleek shield style eyewear for men on the go.
You get more than great-looking contemporary eyeglasses and sunglasses with Smith Optics. With their trademarked lens options, this eyewear also delivers the kind of eye protection you have to have.
Smith gives you ChromaPopTM lenses for your sunglasses, goggles, and off road eyewear needs.ChromaPopTM lenses provide better visual acuity and aid your eyes in seeing color as it actually appears by relaxing the light waves that come through your lenses. Eliminating the clutter of bouncing rays allows you to see clearly.
ChromaPopTM  lenses are enhanced with the right lens tint, too. Smith designer eyewear produces sunglasses with ignitor (rose gold), bronze mirror, brown, gray-green, platinum and blue mirror tints that enhance colors for land or water activities.  You'll appreciate the polarization and anti-reflective  properties, as well as the hydroleophobic protective coating.
Can't decide on your designer eyewear lens color because of your diverse lifestyle? Look into getting sunglasses with PivLockTM  lenses – interchangeable colors for any light and any activity.
Smith Optics designer eyewear is made in the USA.
Get out and experience all that life has to offer with Smith Optics designer eyewear.