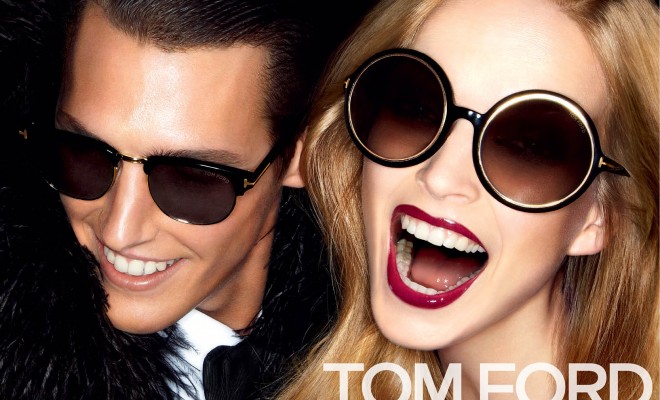 Trends
Featured Designer Eyewear Brand – Tom Ford
By
|
Featured Designer Eyewear Brand – Tom Ford
Are you still pining over the gifts you didn't get?
Maybe it's time to treat yourself with something outstanding, like Tom Ford designer eyewear.
Tom Ford appeals to those with discerning good taste. You like understated elegance, modern style and craftsmanship and you are willing to take the lead in setting trends.
Tom Ford designer eyewear is for you.
You'll know these frames are Tom Ford. Most pairs of Tom Ford designer eyewear bear the trademark T at the temporal corners. Every pair of Tom Ford eyewear is made with the quality you expect from luxury eyeglasses.
Take time to explore the special collections in Tm Ford.
James Bond Collection
With frame colors like shiny black, white smoke, Havana or grey, you are sure to find the perfect color for your lifestyle.
Snowden Sunglasses give you frames that are discreet and yet outspoken, mysterious yet bold, thick-frammed yet lightweight.
Henry Vintage Sunglasses may remind you of Retro clubmaster design in sunglasses. With it's slightly curved brows, these frames also sport metal rimmed lenses like the clubmaster sunglasses of the past.
Hugh Square Wayfrare Sunglasses have revitalized the older trapezoid shape of the frames, creating a clean and streamlined look that is more rectangular. The look is contemporary and confident.
Exclusive Styles Collection
Grey marble, translucent Havana, mélange grey and pearl bronze are but some of the colors available to you in this collection.
Amy sunglasses are perhaps the most demure frames in Tom Ford's exclusive styles, but they are outspoken designer pieces that will attract attention.
Ivana Sunglasses Let you see as much of the world as you want with oversized frames that are as dramatic as they are beautiful.
Fecility Sunglasses give your frames a slightly cantilevered look (think modern cat eye) for the ultimate in drama.
Acetate Optical designer eyewear that makes a bold, contemporary statement is available in this collection.
Of course, Tom Ford designer eyewear offers you plenty of other styles as well. You can select from aviators, more traditional cat eyes, round frames with a double brow line, and simple optical eyewear frames in clear acetate. Whether you want sunglasses or optical eyewear, Tom Ford has a design that is fresh, trendy and uniquely you.
Asian fit designer eyewear is also available from Tom Ford.
There's a lot to like in the Tom Ford designer collection of optical eyewear and sunglasses. Maybe it's time to give yourself the gift you'll cherish for a long time to come.