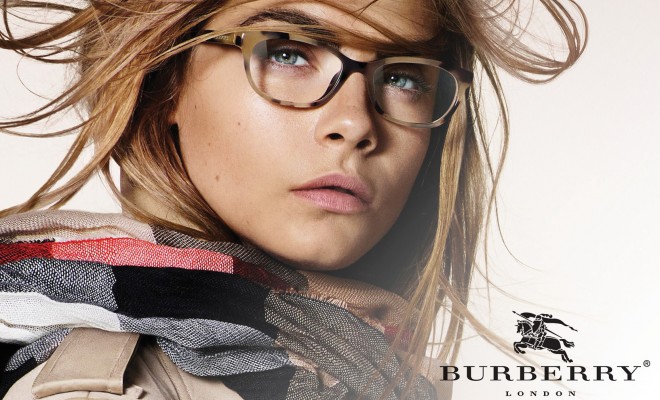 People
Featured Eyewear Brand – Burberry
By
|
Featured Eyewear Brand – Burberry
Innovation and visionary design have driven Burberry forward since 1856, making this brand the vanguard in British luxury for fashion lovers worldwide.
Burberry's fall collections for 2015 have trendsetters anxious to add Burberry eyewear to their wardrobes, and when you see the five collections, you'll know why.
Prorsum Collection
Accompanying the iconic knight from the Burberry logo, the word prorsum means forwards, and that's the direction the Prorsum Collection has taken. This season's styles have found inspiration in bohemian runway fashion influenced by the colors of autumn.
In this progressive line, look for:
The Colour Block Round Frame Sunglasses – Thick round frames create a dramatic look that says offbeat style evolved from exceptional design.
The Scholar Round Frame sunglasses – With thinner frames than the Colour Block sunglasses, you'll wear the look of accomplished collegiate.
The Scholar Rectangular Frame Sunglasses. Worried that round frames aren't for your face? Try the rectangular frames for the same discerning style that will look right on everyone, including you.
The Prorsum frame colors include Tortoise Amber, Smoky Grey and Dark Brown Grey.
The Gabardine Collection
Named for the strong, tightly woven material invented by Burberry, this line of sunglasses features gold metal fashioned after the texture of gabardine at the temporal corners. A gold band meets the gathered metal, and the arm then continues in the same pattern and color as the frames.
These oversized frames come in black ebony oxblood, fawn pink, mid tone horn, and the lenses are gradient.
There are also Gabardine Collection Oval Optical Frames in black, tortoise shell and light horn.
The Trench Collection
This collection offers you sunglasses inspired by the Burberry trench coat. There are round, oversize, Cat-Eye and square frames that bear check engraved gold metal temporal arms, and the adjustable nose pads mimic the hook and eye closures on the coat.
Enjoy gradient lenses in grey or brown and frames in both neutral color tones.
Check Collection
Glasses in the jaunty Burberry Check Collection are Cat-Eye, round or square frames in neutral or jewel tone colors. The temporal arms bear the iconic check pattern for which Burberry is known.
You'll find the check on the lens or the arm aviators, depending on which of the two styles you select. Either of these sunglasses are a fun way to flash a little of the iconic check for which Burberry is known.
Alternative Fit Collection
Available in oversize, square and Cat-Eye styles, these sunglasses have flatter frames and longer curved arms for Asian bone structures.
All of the sunglasses in the Burberry collections have 100% UV protection and are made of acetate and metal, or a combination of the two materials.