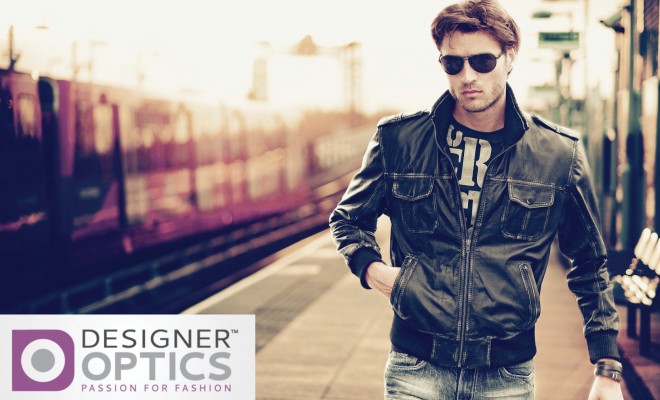 Trends
Why You Love Aviator Sunglasses Frames
By
|
Why You Love Aviator Frames
Aviator sunglasses have instant recognition.
You know, the sunglasses with the double bridge and the oversized frames that are wide at the top and narrower at the bottom? Yes, those aviators. You will be instantly recognized in this eyewear because people recognize cool.
The first aviators, however, were practical. Pilots in the late 1930s were attempting to fly in higher altitudes than ever before, and Bausch & Lomb stepped in to provide eyewear that shielded their eyes from the sun's intense glare at the higher altitudes they had begun flying.
The eyewear protection or the pilots had to provide complete protection from the glare, the temperatures and even the possibility of debris, so the teardrop shaped lens was born. This expansive shape also allowed the pilot to easily read the gauges in the cockpit, and it provided far greater visibility than the thick goggles that they wore before these new sunglasses.
These aviation-style frames have seen surges in popularity since their creation. Although the aviators have sometimes waned in popularity, they have never completely gone away.
The reason?
Pilot-style sunglasses not only do their job, but they also look good. Real good. On everyone, from General MacArthur to Jennifer Anniston. They are Tom Cruise cool.
For that reason, you can find pilot-style sunglasses and prescription eyewear in most designer brands.  While aviators may make you think of spring and summer, there are good-looking designs to complement your casual look in the fall and winter, too.
Some of the best in the classic teardrop style include:
Coach Natalie Sunglasses with a sweeping double bridge and temporal flair in gold metal.
Dolce & Gabbana Lifestyle with double bridge embellishments and wide frames.
Hugo Boss in Semi Matte Blue Carbon for a masculine look that says power.
Kate Spade Avaline Sunglasses offer gradient lenses and a rose gold wire frame.
Rayban Aviator Craft Sunglasses for a classic pilot style. These sunglasses are accompanied by the traditional sweat bar developed to keep sweat out of the pilots' eyes in the cockpits. Ray Ban offers small, medium and large frames to fit any face for the ultimate in coverage.
Of course, the pilot-style frames have evolved over the years. You don't have to select the teardrop shape. If you are looking for something smaller, consider the rectangular navigator adaptation of the aviator eyewear. There are also square versions, both with tapered edges and without.
Your pilot-style sunglasses come in a variety of materials, including metal, plastic and mixed materials. Your lens choices for these eyeglasses are expansive as well; consider gradient, full tint or mirrored options.
You don't have to put your aviators away for the summer. Go ahead, pick out a pair for fall and winter..