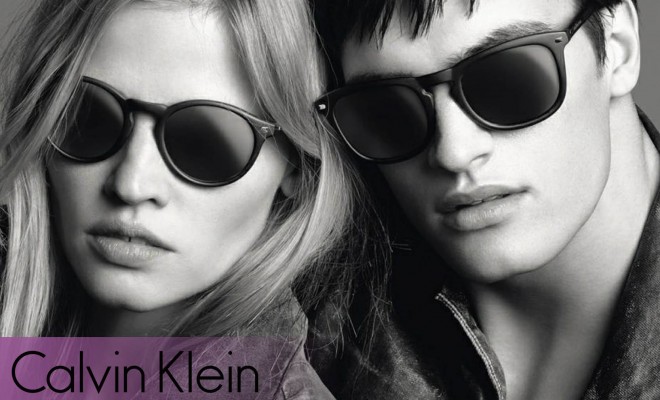 Trends
Featured Eyewear Brand – Calvin Klein Sunglasses & Eyeglasses
By
|
Featured Eyewear Brand –Calvin Klein Sunglasses & Eyeglasses
You know the Calvin Klein brand for two things: fashion and sex.
Calvin Klein ads have always generated controversy because they have been incredibly controversial — one of the first ads featured a teenaged Brooke Shields wearing only CK jeans and asking the camera, "You want to know what comes between me and my Calvins? Nothing."
Kate Moss and Mark Wahlberg also modeled for Calvin Klein, but some of the most controversial ads for Calvin Klein were censored and even banned in some countries.
Calvin Klein knows how to create hot and steamy fashion. With youthful fashion based on simple lines, the design house of Calvin Klein has always focused on clean and classic design basics. Calvin Klein approaches design with the eye of a minimalist, and in doing so, has created some of the sexiest styles you may find yourself wearing.
Shorts and high heels? Yes. A blazer and a t-shirt? Absolutely. The idea is to create a look that is simple and carefree — much like your lifestyle look.
Calvin Klein designer eyewear is meant to be just as simple as his line of clothing and other accessories.
Calvin Klein designer eyewear brings you the most popular shapes for your sunglasses needs. Here you'll find men's Wayfarer, aviator, rectangular, round and rimless frames that are masculine adaptation of classic styles. These frames are made from acetate or metal, and they give you rugged good looks that mimic the clean and classic lines of other design pieces in the Calvin Klein line.
Prescription eyewear from Calvin Klein is just as classically simple as the sunglasses. For example, the Calvin Klein Collection CK7911 Eyeglasses in Amber Tortoise offer a traditional square frame style free of embellishments. These eyeglasses are meant to transition from your weekday suit to your jeans and flip-flops.
The women's sunglasses are more feminine, and they vary according to color and shape. The Calvin Klein designer eyewear for women's sunglasses gives you choices of thinly framed aviators and bolder wayfarers, and you also can find butterfly, oversized and cat eye sunglasses. You won't find much in the way of affected embellishments, but you will find the lifestyle fashion that you want.
There are also hundreds of choices available in optical eyewear as well.
For the palest of pinks in sunglasses frames, try the Calvin Klein CK1202S Sunglasses in peach. These luxury sunglasses give you lifestyle fashion that will take you anywhere you want to go.
When wearing Calvin Klein designer eyewear, the idea is to keep your look as simple and carefree as possible. You won't need a lot of embellishments. All you need is you and your Calvins, with nothing to come between you.