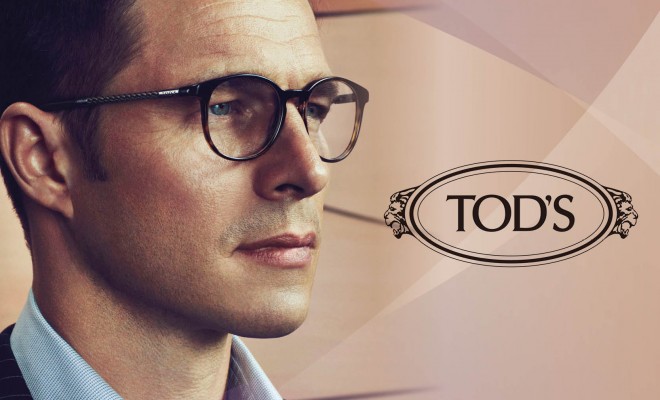 Trends
Featured Eyewear Brand – Tod's Designer Eyewear
By
|
Featured Eyewear Brand – Tod's
Optical eyewear and luxury sunglasses are necessary accessories, but that doesn't mean that you are willing to accept anything in an eyewear line just to have something.
You like understated style that defines you without limiting you, and what you do wear must be of the highest quality, functional yet sublime.
You also want luxury eyewear that will transition from casual to formal as quickly as you can snap a selfie. You are likely a fan of Tod's designer eyewear.
The essence of the Tod's designer eyewear collection is found in American perspire style with Italian urban chic design. Tod's gives you the optical eyewear and luxury sunglasses you expect from a fashion house known for impeccable style and meticulous attention to detail.
In the optical eyewear line, you'll find fresh style that capitalizes of the best of Italian design. For example, the Tod's TO 5144 Eyeglasses in turquoise present you with frames colored in the deep cerulean turquoise of the Mediterranean Sea and temporal arms that are rich red color like Casaveccia wine from Campania. A gold metal band trims each arm where the two color meet.
Not a fan of color? No worries. Tod's also presents attractive frames in traditional blacks, browns and classic prints, like the Tod's TO 5106 Eyeglasses in Havana. The square lenses give you a distinguished look that says you know good style when you wear it.
Tod's also designs exceptional luxury sunglasses. In this collection, you can choose from iconic design that has been revitalized. The Tod's wayfarers are an example of sunglasses frames that have been reinvented for contemporary fashionistas. The Tod's TO 0117 Sunglasses in red give you the wide temporal arms of the wayfarer, but the frames have been rounded slightly at the bottom and the brow line is more sculpted. The results is a powerful reinterpretation of a popular classic.
Modern masculine style is at it's best in the Tod's TO 0149 Sunglasses 02B in matte black. This sunglasses would be discreet if it weren't for the gunmetal gray single bridge in metal that holds the acetate frame together in the middle. The gradient smoke lenses pull the look together, making these sunglasses your likely go-to eyewear for most daily activities.
You won;t be the only one out there wearing Tod's/ For a look at classic style that is always in fashion, watch what celebrities like Drew Barrymore, Cameron Diaz and Uma Thurman wear. That's right; they are fans of Tod's designer eyewear.
Your can emulate their look, but you also can be sure that Tod's is right for you. No one but Tod's designer eyewear will afford you the style and luxury you have to have.