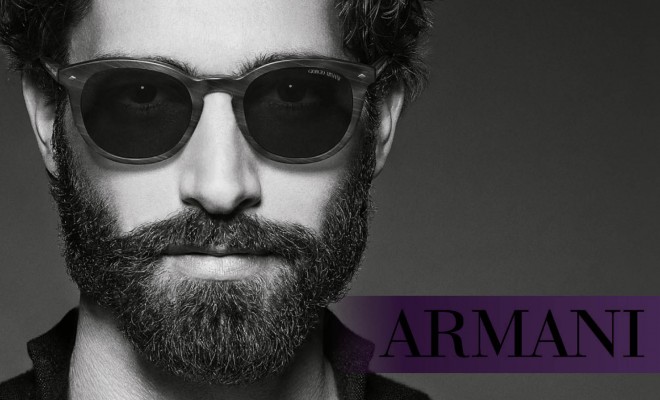 Posts
Featured Eyewear Brand – Emporio Armani Sunglasses & Eyeglasses
By
|
Featured Eyewear Brand – Emporio Armani
The man or woman who wears Armani knows they are wearing the epitome of elite fashion and good taste.
Known for classic style that exudes luxury and elegance, Armani has built a coveted brand that is a mark of distinction for the fashion savvy. Like no other, this brand pushes the envelope in converting traditional designs into contemporary reinterpretations.
For example, for the fall season, Emporio Armani offers you sunglasses in the traditional Wayfarer design in acetate, aluminum and leather; the Armani Emporium has also introduced acetate pilot sunglasses, which are based on the design you love and revitalized in modern style.
For optical eyewear solutions, Emporio Armani gives you a variety of frame shapes that will fit and flatter your style. Square and rectangular frames define the Armani look in eyeglasses. Once you know what frame shape you are looking for, determine whether you want metal or plastic, and which of the many colors and temporal arm designs best suits you.
Emporio Armani offers a wide range of styles in sunglasses, too, from the discreetly elegant to more dramatic and glamorous pillow-style frames that are guaranteed to turn heads in envy.
Trends for fall and winter 2015/2016
This year, Giorgio Armani celebrates its fortieth year as a design house favorite of many loyal fans who have come to appreciate not only the youthful avant-garde style for which Armani is known, but also the luxurious quality of their products, especially Emporio Armani eyewear and sunglasses.
For women this season, enjoy the rich colors such as ruby, emerald or topaz for your sunglasses. The temporal arms have feminine finishes, including curves and inlays for added style on frames that are butterfly, cat eye, round or square. Whether you prefer classic winter white frames or Caribbean turquoise, there is a style for you.
The men who wear Emporio Armani may find themselves in square or round frames with an array of choices in color. With several shades of sapphire and lapis, as well as amber, copper, lavender, and clear, you could easily be overwhelmed by the selection in front of you. Many of the temporal arms for men also have inserts and inlays for an added touch of style that is uniquely Emporio Armani.
Armani delivers impeccable taste and tailored design that merges well with modern fashion, creating the sense of power, confidence and opulence like no other designer today can pull off. Wear Armani-anything, and you'll look drop dead gorgeous.
The well-dressed and perfectly accessorized man and woman are likely wearing Emporio Armani this season.
Do you wear Armani, too?