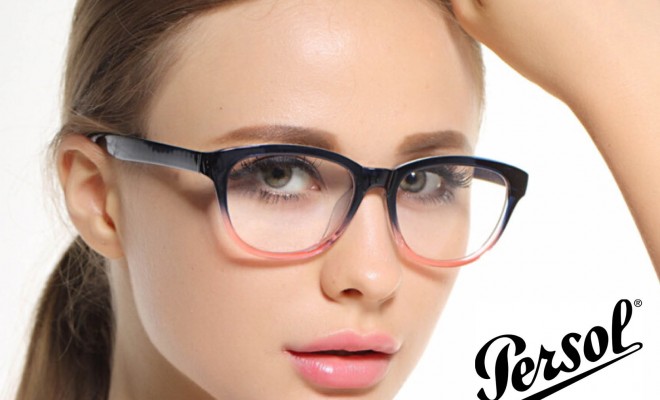 People
Featured Eyewear Brand – Persol Sunglasses & Eyeglasses
By
|
Featured Eyewear Brand – Persol
One hundred years ago, Persol responded to the needs of pilots and automobile racers with a product meant to protect their eyes from the sun. The company Persol (a derivation of the Italian per il sole, meaning "for the sun") created ingenious protective eyewear, patented the spring hinge, and became the luxury standard for quality sunglasses.
If you are a savvy Persol wearer, you know which lifestyle and heritage collections define you.
Icons – Like no other collection in the Persol brand, Icon eyeglasses exhibit classic style that transcends time. Within the Icons Collection, look for these variations:
649 Series – Like many styles of sunglasses, the 649 was created to help Italian tram-drivers see better at work. The style appeared in the movie Divorce, Italian Style, and became an instant hit among the general population.
714 Series – The 714 is the light and slimmer folding version of the classic 649. You may have recognized them on Steve McQueen in The Thomas Crown Affair.
Cellor Series – Named after the lightweight and color-rich cellulose after which it is made, eyewear in this series features a cellulose brow line with metal-rimmed frames for a distinctive look that is simultaneously traditional and trendy.
Design – Because it takes its cues from the latest technology and contemporary visions, this collection sets trends for others to follow.
Suprema – Symbolizing your heritage lifestyle Suprema is grounded in past traditions that have been reinterpreted for modern times.
Classics – Rely on this collection for simple and unadorned style that is as understated as it is elegant.
For the exceptionally discerning wearer of eye and sunglasses, Persol offers elite collections known as Special Editions.
Steve McQueen S.E. – Do you push the envelope and insist on living according to your personal standards rather than someone else's? This eyewear was named for the movie actor who loved his Persols almost as much as he loved his independent life; this is his eyewear, too.
Typewriter Edition – Bring out your inner Hemingway with this edition; every part in these frames is as fined-tuned as the manuscript upon which you are working.
Film Noir Edition – Foreign films, subtitles, great plots and the shroud of suspense define the essence of this eyewear
Vintage Celebration – Choose from a variety of vintage colors and textures for the sunglasses that suits you best.
Reflex Edition – Classic Persol frame design and unique wire temporal arms capture the soul of these frames.
Styling, expert craftsmanship and the greatest attention to every detail, no matter how minute, make up the characteristics of the Persol brand of eyeglasses. Whether you are purchasing your first or your fifth pair of Persol frames, you will find the union of artistic style and exquisite craftsmanship to be peerless.
For the epitome of luxury eyewear, turn to Persol.