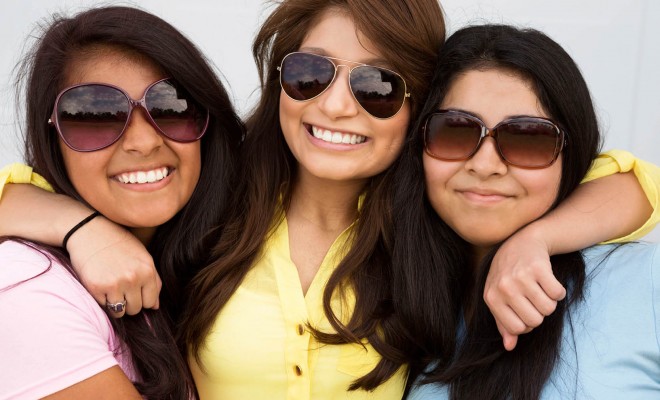 People
What to Explore in the 2016 Eyeglasses Trends
By
|
What to Explore in the 2016 Eyeglasses Trends
With 2015 quickly winding down, it's time to start looking ahead to the new year and planning for your eyewear needs in 2016.
Extreme Sports Enthusiasts Eyewear
If you've ever been stoked about creating insane moves on a skateboard or spending an afternoon highball bouldering, you probably consider your eyewear as essential as your board or your protection.
Whether you are skateboarding or rock climbing, you need high quality eyewear that won't let you down. Some of the newest trends include the lightest and most flexible eyeglasses and sunglasses ever made.
Look for hingeless frames whose temporal arms curl inward toward your head for a snug grip. You won't worry about losing the hinge screws, and you'll appreciate how lightweight the eyeglasses feel.
You'll find these same great frames to be just as useful when you are fishing or playing golf.
Couture Eyewear
You can expect designers to take full advantage of new technology used for eyeglasses. Designer eyeglasses will utilize the advances in hinge designs, but couture eyewear will also rely on creativity.
Look for two-toned frames that counterbalance dark and light contrasts of dark frames and light arms or vice versa. These stunning contrasts are used by juxtaposing unlike materials, such as acetate, metal and wood.  As part of an ecological awareness and a desire for using renewable materials, today's fashion houses are also experimenting with eyeglass frames made of wood.
The grain in each pair of wood eyeglasses gives the frames a highly unique look; no other pair of glasses will be like yours. Wood is also proving to be lightweight, waterproof and incredibly durable.
Optical Eyewear
Color rules! The spring and summer of 2016 promises you will love color, at least for your eyeglasses.
Feminine and flirty is just around the corner. Check out cat eye frames from your favorite designers and play with colors you might not usually consider for your wardrobe. The fresh and bold reds, blues, purples and even yellows could be the accent you've been yearning for.
Of course, the standard frames, such as metal and acetate, will be lighter than ever, ensuring that not only will you look fab, you'll have a fab fit.
Daily Sunglasses
Your every sunglasses will get the same treatment as all of your other options for eyeglasses in 2016 as you favorite designers are creating lighter frames for your comfort and enjoyment. In addition, many of the newer sunglasses are taking advantage of improved flexibility. You can select frames with temporal arms that distort and return to their original shape.
You can count on every designer of high fashion eyewear wanting to offer you unique and stylish designs for your optical needs in 2016, and with the new designs available to you, you'll want to take advantage of updating your eyewear.