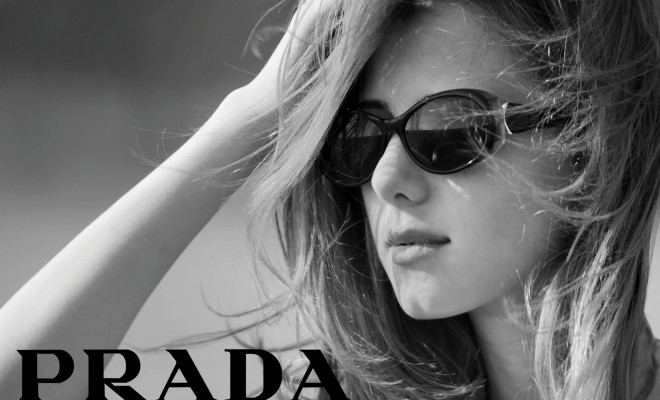 Posts
Featured Eyewear Brand: Prada
By
|
Featured Eyewear Brand: Prada
Prada has been in the business of creating leather goods for over one hundred years, but it wasn't until the mid 1980s that Prada became an "overnight" sensation in the fashion industry by creating designer nylon bags.
Today the fashion house of Prada is known for pairing opposites such as pastels in the fall season and wood with flowing plastic. If there is such a thing as "ironic juxtaposition," Prada has mastered it by taking reinventing classic and traditional styles with modern materials and color combinations. This design approach is true of Prada Eyewear as well.
When you see the Prada fashion in action, you may first notice how exotic the colors or materials may be, but you may also find yourself exclaiming, "Of course this makes sense." Prada is more about sumptuous glamour rather than minimalist style.
You can see this glamour in many of the Prada Eyewear collections.
For example, the Prada Raw Collection from the spring and summer of 2015 saw the entrance of walnut and ebony oversized frames matched with styled temporal arms that dance ins swirls to hold your frames on at the ears.
Carrying forward, the Prada Raw Avenue Collection reveals square frames in walnut or ebony with double bridges and temporal arms in prints and solids. You get confident catwalk style with worldly curiosity.
Prada can also be practical without sacrificing fashion. You may find yourself drawn to the Prada Folding in Love Collection. The frames in this collection fold for convenient storage, making them perfect for traveling. You get the same inspirational eyewear designs that you have come to expect from Prada, and your eyewear will fit safely into a pocket or small bag.
Whether you like traditional classics like square or rectangle frames, or your tastes lean more to contemporary interpretations of cat eye or phantos frames, Prada offers optical eyewear and sunglasses frames for every taste. Both men and women may find they can define their sense of style with Prada eyewear.
Accessorizing fashionably has never been easier.
Prada offers a variety of frame shapes, materials and colors. There are hundreds of choices in the optics and sunglasses departments, and you'll find yourself having to choose between   daily wear frames and dramatic options.
No matter which Prada collection or style enchants you the most, you will find that this high-end designer offers you sublime elegance, drama and style. In fact, wearing Prada may be the sign of the aristocratic noblesse. Go ahead and splurge on your eyewear.
What other accessory creates the noble and dignified look that defines Prada?