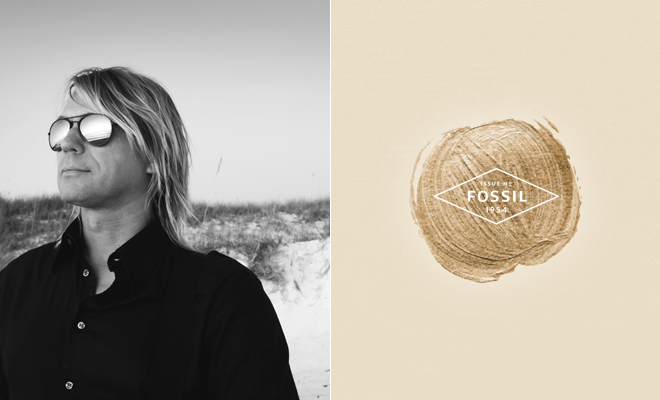 Trends
Fossil Pilot Style Sunglasses You'll Wear All Summer
By
|
With summer in full force, why would you take on any outdoor adventure without the right sunglasses?
Your sunglasses should be the right mix of function and fashion. That means you're looking for sunnies that do their job but do it with style. These sun accessories have to be lightweight enough to wear all day, durable enough to keep up with you and good-looking.
If you are like many people with an active lifestyle, you prefer the pilot style frames, and with good reason. These sunglasses traditionally do the best job in protecting your eyes while looking fabulous on virtually everyone.
Of course, not all pilot style sunglasses have the traditional teardrop shaped lens for which they are well known. Many contemporary luxury designers have redefined the pilot style, creating a more modern look.
Fossil pilot style sunglasses take on an invigorating look with rectangle frames. This sleek redesign flatters most faces, regardless of shape of hairstyle.
With a fresh new design comes a fresh, new name. Also known as Navigators, Fossil pilot style sunglasses have capitalized on the newest production technology and design to create a superior pair of sunglasses.
Navigator styles include the Fossil 2010s, the Fossil 2017s and the Fossil FO Mario Sunglasses. You'll have a choice of lenses, from the popular grey to a brown that heightens contrast between blues and greens. These Fossil pilot style sunglasses will help you see better in the sunlight because they are polarized, which is excellent for reducing glare.
Fossil knows how to mix fashion and function, and the brand's commitment to relentlessly redefining their style is evident in each new pair of sunglasses frames.
Sunglasses like the Fossil FO Jumper Sunglasses 0C1K  in matte black are made from lightweight metal that stays comfortable all day, regardless of where your next adventure takes you. Their grey lenses are the right choice for most activities because they help to reduce glare. Other Fossil Jumper frames come in gunmetal as well, so you easily could add variety to your sunglasses arsenal.
Whether you choose different frame colors, different lens colors, or stray from the Fossil pilot style sunglasses and try other styles like oversized frames, you'll be delighted to know that these sunglasses are affordable choice in luxury eyewear. You won't have to feel guilty because you spoiled yourself with several luxury pairs of Fossil sunglasses.
You will, however, find yourself returning time after time to the most loved pair of sunglasses you have, the Fossil pilot style sunglasses.
Fossil pilot style sunglasses are the sunnies you'll wear all summer long — and next year, too.