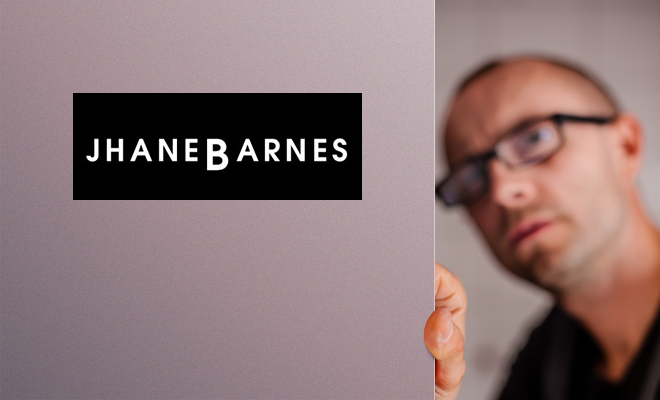 Trends
Impeccable Design from Jhane Barnes Prescription Eyeglasses
By
|
Who knew that such impeccable masculine eyeglasses could come from a pair of men's pocketless trousers?
The well-loved designer Jhane Barnes herself didn't realize how well-received her simple designs would become, but celebrities like John Lennon, Robin Williams and Jack Nicholson preferred wearing her designs because they looked so good, so unaffected.
Barnes captured the fashion forefront because she understood that simple is sometimes better, and the right silhouette can make or break an individual's image. Her clothing and accessory designs were centered around the principle that good fashion design should make you look better, not ridiculous.
The inspiration for Barnes' fashion designs comes from machinery — clean lines, simple movements, effective function.
From there, it was a short step to designing practical eyewear. Keeping the same design philosophy in mind—  clean lines, simple movements, effective function — the Jhane Barnes prescription eyeglasses has achieved similar excellence.
The silhouette of a pair of Jhane Barnes prescription eyeglasses is unaffected, serving function first. For example, the Jhane Barnes MACH Eyeglasses in brick are a rectangle metal frame.
The extraordinary design features appear in the temporal arms, and it is here that you can see Jhane's affinity for machinery. The arms appear to sit on a rail system allowing them to contract or expand.
This industrial style of eyeglasses is fitted with a pair of nose pads to assure a comfortable and individualized wear. Function and style merge to complete a profoundly simple silhouette with these Jhane Barnes prescription eyeglasses.
Jhane Barnes prescription eyeglasses in the Transitive, Quadratic, Quantitative, Transversal and Solve styles offer streamlined temporal arms with fluid lines. You'll find full and semi-rimmed styles in these collections.
If you are looking for something a little softer for your features, maybe something to accent your silver temples, try the Jhane Barnes Wavelength eyeglasses. The distinguished grey color of the frames is a softer accent for the face, allowing your best features to stand out rather than become overshadowed by frames that are too dark.
If you prefer a heavier and more pronounced brow line for your optical eyewear, try the Jhane Barnes Ypsillion eyeglasses, with their wider acrylic frame at the top and narrow metal frame at the bottom.
The styles available in the Jhane Barnes prescription eyeglasses line are as diverse as the algorithms Jhane loves to play with when creating her designs.  You'll find every one of her designs impeccable, because each one is simple and functional.
Jhane Barnes prescription eyeglasses are designed to help you look your best, with simple masculine and unpretentious style. Impeccable.