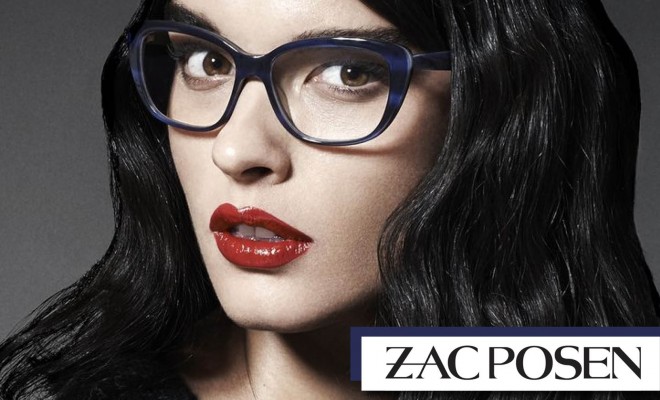 Trends
The Fresh, Youthful Look of Zac Posen Designer Eyewear
By
|
The Fresh, Youthful Look of Zac Posen Designer Eyewear
No young designer has seen more success early in his career than Zac Posen.
The ingenuity of this thirty-something year old has been compared to that of  Marc Jacobs, but the Zac Posen brand may become one of the most sought after brands in fashion, outstripping may older competitors in design and quality.
While Zac Posen designs haute couture fashion, he also creates remarkable styles for women at all economic levels, including the formation of a brand called Z Spoke; there's no excuse for not owning something from Zac Posen.
It would be expected that the Posen brand would also turn to designing accessories, and that now includes Zac Posen designer eyewear you wont be able to wait to get your hands on.
With about a dozen sunglasses frames to choose from in the Zac Posen designer eyewear line, you'll find your craving for trendy fashion can be easily satisfied.
First, decide on the frame that best accentuates your face, hairstyle and overall sense of fashion. Currently, you can choose between the cat eye and modified round frames.
Most of the Zac Posen designer eyewear collection consists of cat eye frames that are sleek and elegant. The rich looking black acetate Zac Posen ANNA Sunglasses are wide frame with delicious curves the ooze with sex appeal.
On each temporal corner and along the temporal arms lies tiny feather-like leaves of gold embedded into the design. One look at these sunglasses, and you know that these playful frames are a classic design that you can wear year after year without committing a fashion faux pas.
Some of the other Zac Posen designer eyewear cat eye frames are even more dramatic. Designs like the Zac Posen FIONA sunglasses in tortoise feature upswept temporal corners that come to more of a point than some of the other styles. True to Posen form, though, the Fionas have a gold leaf-like design in their temporal corners and at the ear guards on each arm.
The modified round frames from Zac Posen are oversized sunglasses meant to present you with flamboyant style. These are the frames you'll want to wear poolside as you lounge languidly by the cool water. The frames are big enough to keep any of that water from splashing onto your eye make up.
Many of the modified round frames have that same gold leaf style in the temporal corners.
Zac Posen designer eyewear is the beginning of something big; in years to come this trendsetting designer may become a favorite retro look.
Get your Zac Posens and hang on to them.