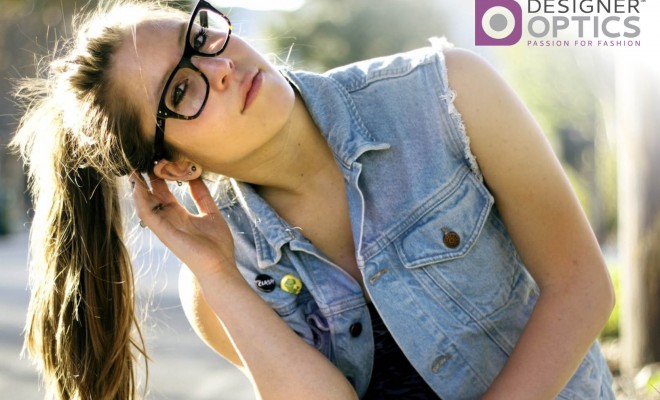 Trends
Get Your Teens in Colorful Designer Frames from Marc by Marc Jacobs or X Games
By
|
Get Your Teens in Colorful Designer Frames from Marc by Marc Jacobs or X Games
Your teen needs prescription eyewear, but good luck getting her to wear her glasses.
That may be true in most cases, but you won't have a problem getting your style-conscious teen to wear her or his eyeglasses if you buy the right kind of colorful designer frames to begin with.
Your teenager's colorful designer frames don't have to look old. Instead, opt for trendy frames from the best design houses, like Marc by Marc Jacobs or X Games — these luxury eyewear designers create colorful designer frames that appeal to teens.
Let your teen express his or her personality with funky colorful designer frames that help to create an expressive style. Experiment with bright colors that are fun and festive, beginning with these recommended designers.
Marc by Marc Jacobs
Marc Jacobs understands the vibrant quality of youth, and he knows which fashions and colors will appeal to his clients. The Marc by Marc Jacobs line of designer eyewear may be a permit teen fit because of his urban chic designs and bright colors.
Try the Marc By Marc Jacobs MMJ 506 Eyeglasses 0V0X in turquoise, white and gray for an appealing look that defies boredom. For something more demure, there's the Marc By Marc Jacobs MMJ 594 Eyeglasses 06WZ Mrrss in rose fluorescent, which showcase the rose quartz color so popular this year. These frames flatter almost any skin tone, and the shape perks up the eyes.
X Games
The X Games brand brings fun to fashionable designer eyewear by creating mashups of intense color, giving you options for optical and sun wear, and providing support where you need it the most — in spring hinges and temporal arms made of Flexon.
Look for the X Games GNARLY Eyeglasses 250 Brown Sand or the X Games REAL Street Eyeglasses 001 in black and red for the best in optical designer eyewear that performs as well as your adventurous teenager.
Don't stop with colorful designer frames There's more to being able to see well than just what prescription eyeglasses can provide you.Teenagers also need quality sunglasses that will protect their eyes when outdoors.
Designer eyewear sunglasses for teens are some of the most popular accessories you can buy for this age group. Teenagers appreciate having luxury accessories, and designer sunglasses stack up to their expectations in a huge way.
You'll find plenty of satisfactory sunglasses choices in teen designer eyewear from Ray Ban Jr. for the ultra-hip in frame design and Lacoste for those times when only the preppy look will do.
For your teenagers to wear their optical eyeglasses and sunglasses, begin with colorful designer frames from popular designers. Getting your teen into luxury designer eyewear might just be the difference between wearing those glass and not wearing them.