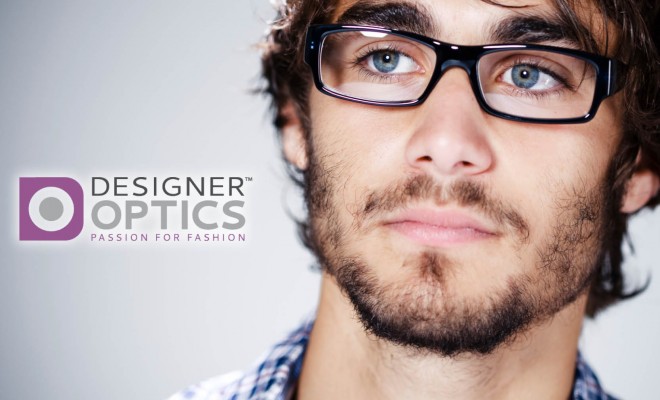 Trends
Rx Glasses to Wear Every Day – Designer Optics
By
|
Rx Glasses to Wear Every Day
If you wear Rx glasses every day, you know how important it is to select a style that looks good, accessorizes with what you wear and will stand the test of time.
You want the kind of style that will endure as long as the quality. Your Rx glasses must be as timeless as it is luxurious. You want classic good looks that will keep you focused every day.
You can find the classic styles you are looking for in specialty design houses that cater to those with good taste. With these designers, you'll find that you can wear your premiere eyewear daily.
Traditionally Classic Design
For some folks, traditional eyewear design can be nothing other than square, round or pilot-style frames. For some of the most traditional designs in prescription eyewear, look to these designers.
With over six hundred pairs of elite Rx glasses frames from which to choose, Prada presents some of the best in timeless style, whether you prefer metal or acetate frames. Prada keeps the shapes averrable to you as simple as they are classic. You can choose between the butterfly, cat eye, phantom and square frames, but by far, Prada has the most rectangle frames from which to choose for your classic eyewear needs.
Retro Re-Interpretations
If you like a hint of vintage but don't want to be trapped completely in the past, consider trying some of the reinvented styles from today's designers.
While Ray Ban is well known for their Aviator, Wayfarer and Clubmaster frame styles, this designer has also re-interpreted these designs into contemporary classics that are lighter and more functional than their distant cousins.
The line of premiere prescription eyewear also includes re-invented round frames like the Ray Ban Optical RX 2180V Eyeglasses 5572 in blue. These eyeglasses give you a classic shape — one of the first ever used in eyewear — by enlarging and colorizing the frame.
Future Classics
You're not stuck with designers that have already been around for some time.
There are plenty of fresh designs in Rx glasses, and savvy consumers know how to spot designs that are sure to become favorites in the future.
Explore the offerings from designers like Tom Ford, who has frames like the Tom Ford FT 5304 Eyeglasses 052 in dark Havana. These are trapezoidal shaped frames with a softer brow line than that of the traditional Wayfarer frame. The edgy style is muted by the traditional dark Havana pattern in the acetate frames. In all the premiere eyewear from Tom Ford, you'll find a metal "T" embedded in each temporal corner, giving your frames a signature look.
Your classic Rx glasses can be found easily here at Designer Optics.