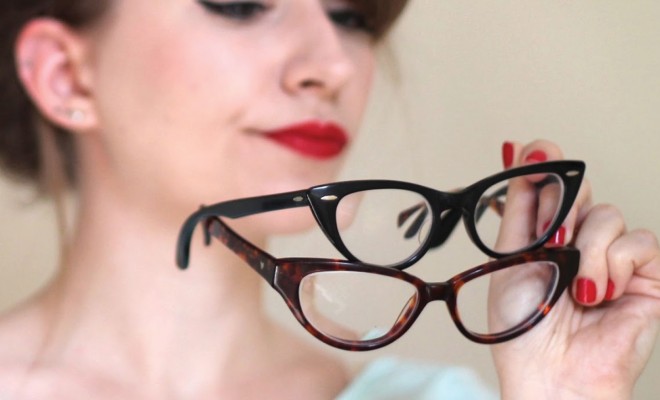 Posts
Go Back for Seconds
By
|
Go Back for Seconds
Most people have more than one pair of sunglasses, and with good reason.
Different sunglasses are appropriate for different activities. There are times on the water when polarized lenses are required, and for playing golf, you want colored lenses that filter light but still let you see messages on your phone.
How many pairs of eyeglasses do you own? Many people own only one pair of optical eyewear, and most of the time, this arrangement works out fine, especially if they prefer contact lenses and wear their eyeglasses only occasionally.
Why should you consider at least one additional pair of eyeglasses? There are two arguments that people make for having a second pair of eyeglasses.
Loss
Eyeglasses are accessories, and like any accessory, can be easily forgotten. They are left at restaurants, set on top of gas pumps, dropped and misplaced. Eyeglasses also get broken.
Losing a pair of eyeglasses can be a real pain, especially if you suffer from poor vision and need your optical eyewear to function. Having that second pair of eyeglasses may protect you from having to be without your glasses; you always have that one pair to fall back on, just in case.
Kids, especially, are prone to breaking their eyeglasses. Not having a backup pair can delay engagement in important activities such as schoolwork and even sports.
Looks
Your go-to eyeglasses may be fine for daily wear, but what do you wear when you want to dress up a bit and go out? The same eyewear?
Some people liken wearing the same frames everywhere to having one pair of shoes and wearing those everywhere. If your glasses are casual, that's like wearing your tennis shoes everywhere, and the same is true of dressier eyewear. Would you wear your best dress shoes to garden in?
Having a second pair of eyeglasses in a different style can give you a fresh look, especially if you wear tortoiseshell by day and metal frames by night, or vice-versa.
What to Select
There are two simple approaches to acquiring that important second pair of eyeglasses; one is the consistent approach and the other is the alternate approach.
Consistent: Buy two pairs of the same frames. That way your look remains the same and it will be consistent with your current style.
This is a great approach if the wearer is a child.
Alternate: Buy your second pair of eyeglasses as a contrast to what you already have. Your current glasses are rimless? Try semi- or full-rimmed eyeglasses. You bought really expensive frames? Try a less expensive pair as your back up.
This approach is effective for adults.
Of course, you can always own multiple pairs of eyeglasses and change them as often as you change your sunglasses. The important thing, however, is to have a back up at all times.
Go ahead; go back for seconds on those frames!