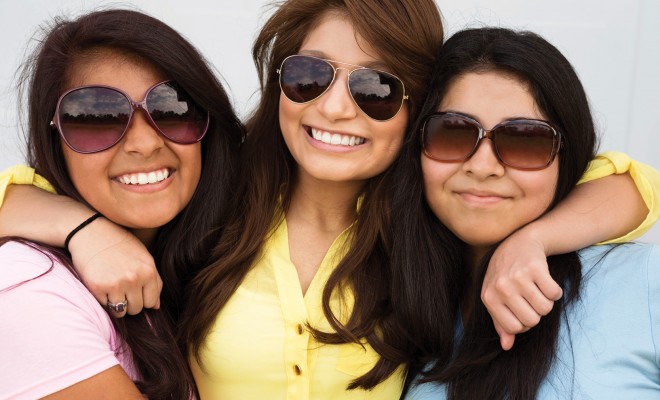 Posts
How Much Should You Spend for Eyewear?
By
|
How Much Should You Spend for Eyewear?
Whether you are investing in optical eyewear or just looking for an awesome pair of sunglasses, you may have noticed there's a vast difference in prices across each designer brand.
So does that mean some frames are better than others?
No, not necessarily. Some frames are just different than others, depending on the material used to make the frame, the type of craftsmanship required to put the frame together and the design house that created the style.
For example, some plastic frames are very affordable, thanks to molded frames that require less detail than frames with elaborate prints or temporal arms that wrought, stamped or otherwise decorated. Likewise, you may discover that titanium frames are somewhat less affordable than aluminum frames, and the type of natural fibers used to strengthen zyl can cause fluctuations in the prices of the frames you select.
There are, however, two insider secrets you should know about purchasing eyewear frames, whether you are looking for sunglasses or prescription eyeglasses.
House brands of frames are some of the most budget friendly.
Most of the eyewear frames are made by a small hand of manufacturers, such as Italian manufacturers Luxottica and Marcolin, that have cornered approximately 90% of the eyewear market worldwide. If you look closely, you may see that these two giant manufacturers not only produce and sell most of the world's most well known and beloved designer brands of fashion eyewear, they also produce many top products for their own house lines.
Marcolin, for example, produces its own house line of eyewear called Marcolin. This internal eyewear brand is committed to style first and foremost, but it also stays on top of the latest in technical trends so that their frames are competitive across many markets.
Luxottica's house brands include Arnette, Steroflex, and Vogue Eyewear, as well as the more recognizable Oakley, Persol, and Ray Ban frames, to name just a few designers.
Higher-end style may come with higher-end pricing.
If you want something other than house brands of eyewear, you will find what you are looking for. Marcolin and Luxottica also produce high-end designer frames as well.
It is here that you will find Diesel, Swarovski and Mont Blanc at Marcolin, and Armani, Burberry, Chanel and Versace frames at Luxottica. Many of the frames available from these design houses are more expensive than similarly made frames from the house brands.
With bigger designer names, come bigger prices.
How much should you spend on your eyewear, really? It depends.
You can get quality eyewear frames in every price range. How much you spend comes down to personal preference.