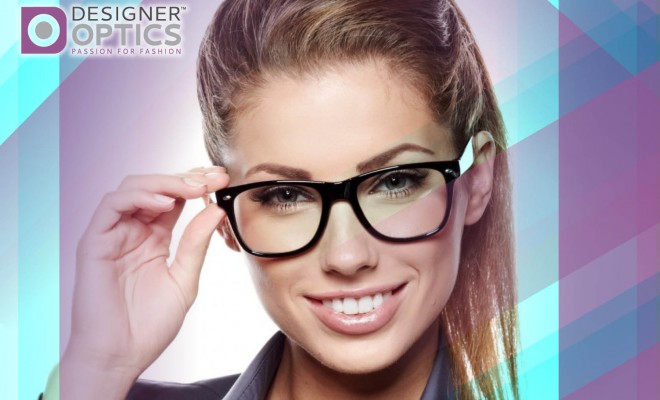 Your Eyes
High End Discount Designer Eyewear for Low End Budgets
By
|
High End Discount Designer Eyewear for Low End Budgets
Are you that person — the one who first heads to sale rack before checking out this season's latest fashion?
You could very well find yourself looking for savings by comparison shopping, clipping coupons and opting for generic brands when possible.
You may have a low end budget — who doesn't these days? — but that doesn't mean that you have to settle for low end quality when it comes to the things that matter most, like your optical eyewear and luxury sunglasses — discount designer eyewear at its best.
Why wouldn't you want the best in luxury discount designer eyewear that you could afford? After all, how well you take care of your eyes and protect your vision may determine your health and quality of life in later years. It makes sense to commit to getting the best eyewear you can afford.
High end designer eyewear at a discount is within your reach if you know where to look.
Ralph Lauren designer eyewear is a great starting point for those looking for iconic good looks in high end designer eyewear. There are collections that appeal to almost every last, from nautical to western.
Discriminating wearers find that the Ralph Lauren brand transitions well from work to fun, giving a distinct look of exceptional quality and design. Smart shoppers will see that many of these frames are nearly half off the retail price.
Salvatore Ferragamo gives you the excellence in Italian that you have been craving. With this fashion house, you will enjoy high end designer eyewear that combines classic lines with innovative and exquisite design. More than simply eyewear, these frames will pull your look together, giving any ensemble a look of completeness. Many of these frames bear prices that are one-third less than retail.
You can have the Italian style and quality you want for less.
Look to Giorgio Armani for discount designer eyewear that complements your look with subtle good taste that is neither pretentious nor glaring. The luxury eyewear from the Giorgio Armani house of design fits your sense of style, and it may well fit your wallet, too, because of the exceptional savings at Designer Optics.
Discount designer eyewear from the most luxurious houses of fashion are available through Designer Optics, where you'll find significant savings off retail prices.
These discount designer eyewear frames are the same quality as those purchased in other stores; in fact, most of the frames are made by well-respected Italian manufacturers like Marconi or Luxottica.
By purchasing your luxury designer eyewear online, you may well find that you are getting more in style and quality for less than what you might expect to pay.