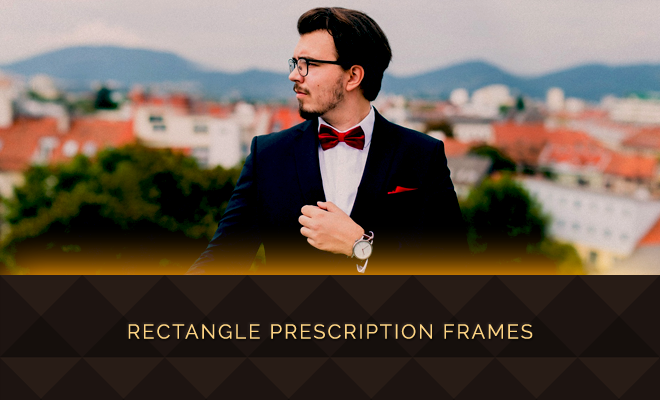 Trends
Hot Trends in Cool Rectangle Prescription Frames
By
|
Everywhere you look, you see celebrities in one style of prescription eyewear: rectangle prescription frames.
Possibly one of the hottest trends in luxury fashion eyewear, the rectangle prescription frames are the preferred choice of eyeglasses for those with discriminating tastes.
Rectangle prescription frames like the Armani Exchange AX 1017 Eyeglasses 6000 in black metal complement your simple style. The practical black color eliminates any chance of overdone accessorizing so often seen in over-the-top frames, and the metal frame makes these glasses lightweight.
Those odd shapes and materials of avant-garde frames may one day be a collector's item, but if you're looking for frames you can wear now, the rectangle is the best bet.
The very shape of your rectangular frames creates a pleasing look. The horizontal rectangles compliment most face shapes, but they work especially well with oval faces because the frames break up the face length.
Don't skip over these frames just because you have a heart-shaped or round/square face. The rectangles add visual interest to these shapes as well, and their non-dramatic narrow height is often pleasingly perfect.
These simplistic frames deliver big style regardless of clothing style trends. Rectangle frames are the one accessory you'll find yourself reaching for again and again.
So what makes these frames such a big deal?
It's the quality.
Luxury designers of premier eyewear know how important your eyewear is to your vision and to your style. They also know that premium eyewear made of quality materials will last you longer than inferior substitutes. That's important when selecting the eyeglasses you'll wear every day.
Many people have chosen back rectangle prescription frames as their daily eyewear accessory. You may have found that Michelle Pfeiffer, Ben Affleck and Tina Fey wear this style. You'll also find that it's a favorite among CEOs and other business men and women. Leaders like Dick Costolo (Twitter), Angela Ahrendts (Apple) and Satya Nadella (Microsoft) have all been spotted in these fantastic frames.
All these celebs wear black frames, but if you think you couldn't possibly wear these cool rectangle prescription frames in black, try a matte finish for a more muted look.
If matted black is a no-go, opt for one of the classic prints like Havana or tortoiseshell. These exotic beauties soften black tones and often accentuate your eyes and hair, giving you an accomplished, no nonsense look that says you know style.
The rectangle frame is a trend that's going to become a classic. These frames will be your favorite choice for prescription eyewear for a long time to come.