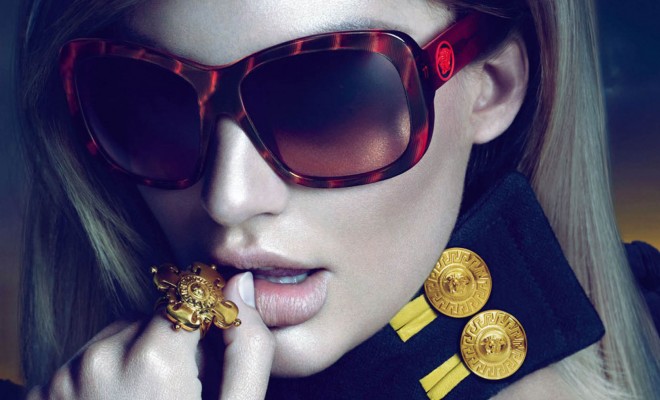 Trends
Hot Trends in Women's Sunglasses for a Cold Winter
By
|
Hot Trends in Women's Sunglasses for a Cold Winter
Of course you must have another pair of sunglasses for the winter. The newest trends in designer eyewear are out, and why wouldn't you want to add to your collection of women's sunglasses?
Look for these trends:
Aviators.
Who doesn't love the sporty casualness of aviator frames in women's sunglasses? The iconic teardrop shape flatters almost every face shape, and you'll find that your favorite luxury fashion designer of eyewear likely has a version of aviators. Ray Ban is still the iconic make of these frames, but look for updated versions with the hottest new lens color – cool blue.
Cat Eyes
The cat may not have your tongue, but the cat should definitely have your eyes, especially if you want to convey a sense of sultry glamour. These classic frames are feminine and sexy, especially with the prints available because of today's advances in cellulose acetates. You'll find traditional prints such as tortoiseshell and Havana, and you'll also find giraffe, snake and leopard prints as well. Cellulose acetate fives the print its depth and rich colors.
Oversized and unusual frames
There's no better time to experiment with boldly designed frames in women's sunglasses. You'll find oversized sunglasses from Prada and Dolce & Gabbana that imbue the wearer with Hollywood-style glamour, but you'll also see newer and more fun oversized shapes such as the hexagons and octagons from other luxury designers of eyewear. The unifying theme behind these sunglasses is in their neutral colors of bone and tawny brown as well as their dramatically dark lenses.
Creative details
It's not enough to have a pair of sunglasses that protect from UVA and UVB rays; you must have sunglasses with embellished details. You may opt for simple detailing, such as the temporal nod to the traditional plaid of Burberry or the double G logo of Gucci, but more ostentatious details await you if you are courageous enough to be the center of attention. Metal inserts at the temporal corners are a tailored twist in women's sunglasses, but more elaborate details such as metal-wrought temporal corners, crystal adornments and even feathers or fur have been spotted.
Above all, when looking for trends in women's sunglasses this season, opt for the style in which you feel most comfortable.
Just because all weather predictions indicate that this year's winter will be a cold one, it doesn't mean you have to stay in the cold to endure the snow and ice. Your new sunglasses will look just as hot on the beaches in Mexico or the Caribbean because you adopted the fashion trends from this winter's best options in eyewear.