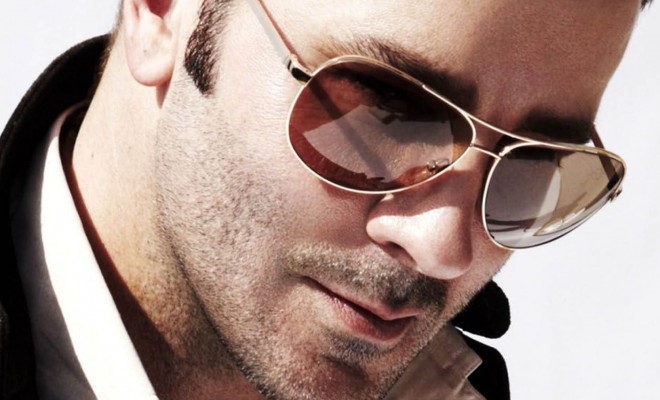 Trends
The Must-Haves in Men's Sunglasses
By
|
The Must-Haves in Men's Sunglasses
You may think men's sunglasses are pretty cut and dried when it comes to fashion – after all, men don't have oversized or cat eye frames – but don't fall for an assumption like that.
Most men own several pairs of sunglasses. Just like women, they have to have several pairs of sunglasses; each pair of men's sunglasses conveys a different look and has a different function as well. You may spend the early morning on your hog and wearing your Wiley X men's sunglasses out on the open road, but the same pair of sunglasses isn't right for the afternoon spent boating.
That's why most men own several pairs of sunglasses. Go head and a take a peek at his arsenal of eyewear. You are likely to find Oakleys and Ray Bans, both standards in any collection of men's sunglasses, but you just may discover that the man in your life loves sunglasses as much as you do.
Whether you want to point him in the right fashion direction or you are selecting the perfect gift for him, these trends in winter eyewear may help you make a decision about winter sunglasses .
Here's what hot now in men's sunglasses:
Flexible stainless steel. Gone are the days of unforgiving metal frames and temporal arms that once bent were warped for good.
Bold colors. Take a risk and get that pair cobalt, yellow ochre or tangerine frames. The pop of color is just what a winter day needs.
The updated Wayfarer is fashioned into square frames for a more refined look; don't worry, it's just as edgy as ever, but contemporary.
Metal temporal arms. These arms may be paired with metal frames but the freshest men's sunglasses have acetate frames and metal arms.
Lightweight and organic, wood is a trendy new material when only eco-friendly will do.
Rose gold. Rose gold is the hot new trend in precious metal, and designers of men's sunglasses such as Tom Ford are including this metal in eyewear designs.
Redefined classics. One of the best examples in men's sunglasses may be the aviators from Gucci or Ermengildo Zegna. The frames appear to sit higher on the bridge, which in turn creates a sleeker, more tailored look that is modern and urban.
Still a favorite year after year, this rich pattern of browns and golds is still popular for many frames.
Blue lenses. There's more to a good pair of sunglasses than the traditional gray or green lenses. This season, try Gucci blue lenses.
Mazzuccheli zyl. This zyl is the best handmade acetate available.