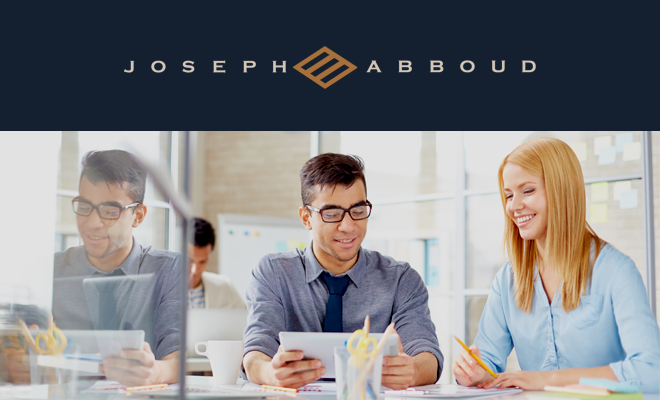 Trends
Joseph Abboud Designer Eyewear to Live In
By
|
When your mom's a seamstress and your Australian great-grandfather owned the biggest company for fashionable menswear in Australia, your fashion sense comes naturally to you. It's just as much about your heritage as it is your artistry.
Luxury designer Joseph Abboud has both, thanks to his family and his excellent training. His level of artistry runs as deep as his heritage.
The refined style that is Joseph Abboud is the product of a rich career in fashion and design that began with a university degree and studies at the Sorbonne, saw him working for the design houses of Louis Boston and Ralph Lauren, and led to the creation of his own label.
This label has been extended to include Joseph Abboud designer eyewear, and his frames are the eyeglasses you'll want to live in.
Frame materials
Joseph Abboud designer eyewear is crafted from top quality acetates and stainless steel, and many of the frames offer metal-acetate combinations that will take you from the weekday to the weekend with ease and style.
Whether you are already in the corner office or working your way out of a cubicle, prescription eyewear like the Joseph Abboud JA4022 Eyeglasses 032 in walnut will optimize your style sense. The reds and golds in the wood-like pattern of these acetate frames often the face while creating a distinctly professional look.
Joseph Abboud designer eyewear gives you traditional design with classic lines unaffected by garish ornamentation. The result is comfortable good looks that you'll enjoy wearing day after day.
Frame styles
You enjoy a lifestyle with no limitations, and your frames shouldn't have limitations, either.
Joseph Abboud designer eyewear gives you plenty of choices in frame style. Choose from aviator frames, rounds, and ovals, but the most popular frame by far is the rectangle.
Rectangle frames create a focus on your face, and they work with almost any face shape. If you're worried that this shape is too severe, try the modified rectangle and soft rectangle frames for an appealing twist on a common style.
Abboud himself will tell you that style endures forever. You can wear the fashion of the moment, but opting for true style means that you'll have Joseph Abboud designer eyewear that you can actually live in.
Its a life style and a quality. Good lines, good looks and eyewear that gives you great style. It's style with ease, because there are plenty of other things in life to stress about. How you look in your prescription eyewear shouldn't be one of them.
Joseph Abboud designer eyewear takes that weight off your shoulders.