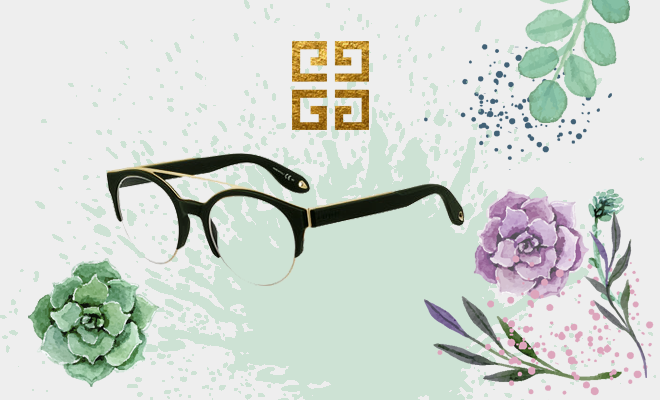 Trends
Treat Yourself with Givenchy Eyeglass Frames of Elegance
By
|
A woman defines elegance by the style she selects.
Movie star Audrey Hepburn made Givenchy a household name. She wore their haute couture clothing as her personal favorite in fashion, and for millions of women, Hepburn epitomized elegance, class and stylish grace.
You can create the same effect today with the elegance of luxurious Givenchy eyeglass frames.
Sure, there will be times that an old, everyday pair of sunnies may be the right choice for what you're doing, but other times, you will want your eyewear accessories to be as elegant as the clothing you are wearing.
When ready to maximize your elegance quotient, you'll want to wear Givenchy eyeglass frames.
Classic frame designs with pizzazz
In this collection of luxury designer eyewear, you'll find all of your favorite frame shapes. Givenchy eyeglasses frames come in square, round and cat eye frames that create the right accent and mood for any time you need to wear glasses — whether you must have prescription glasses or you want a fabulous pair of shades.
Givenchy also brings you pilot-style frames with traditional teardrop frames and oversized square frames as well.
Many of the elegant frames have been created in hand-rolled acetate, but you'll also find the highly desirable ruthenium metal frames as well.
If you are ready for something less traditional and more urban chic, opt for the shield style Givenchy 7013s.
Fresh colors and accents
Givenchy eyeglass frames offer far more that traditionally neutral colors of black or havana.
You may select from several reds, grays, greens and browns, too. These colors make stunning accents, highlighting your best features. They represent the highlights of seasonal trends, able to create focal accents in eyewear accessories. Even the lenses of some frames reflect these newer color trends.
Exquisitely unique embellishments
Givenchy eyeglass frames of opulence feature beautifully designed inlays of metal at the temporal corners and along the temporal arms. Look for delightful reinterpretations of classic styles, such as frames with a double bridge.
The Givenchy GIV 0020 Eyeglasses 0Y2B in green and gold take a vintage round frame look, convert it to a semi-rimmed frame and cap it at the top with a gold wire that serves as the double bridge. The look is as captivating as it is unique, and it exudes elegance. These optical eyeglasses will look just as good in the boardroom as they will when you're reading the menu at lunch.
As much as you love your Givenchy eyeglass frames for your optical needs, you may love your Givenchy sunglasses even more.
When elegance matters the most, you wear Givenchy eyeglass frames. Go ahead, teat yourself to real luxury.