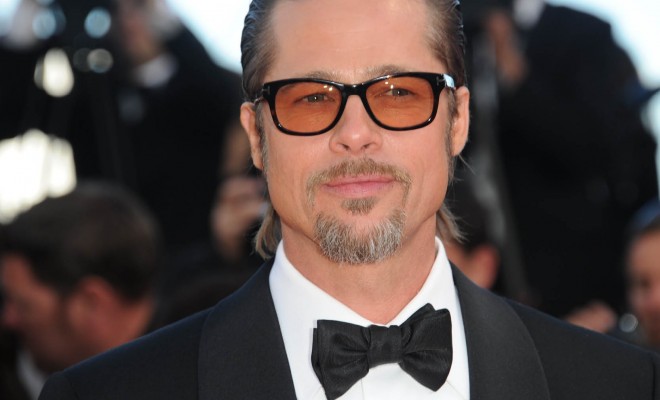 People
Look as Great as These Celebrities in Designer Eyeglasses
By
|
Look as Great as These Celebrities in Designer Eyeglasses
Celebrities would like you to believe that they are very different from you. After all, they earn gobs of money, live large in big homes, jet around the world and basically have a perfect life.
While some of that may be true, celebrities are still more like you than you (or they) realize.
Like you, they find there's never enough time in the day to get everything done that they wanted to do, they break a nail at the worst time, and their lives and even their vision isn't always perfect, either.
Of course, some celebs make their less than perfect eyesight a non-issue by wearing contact lenses — an important tool for actors and actresses who must be able to change their appearance for each performance — but others capitalize on the need to wear designer eyeglasses. Celebrities know that optical eyewear can be a tremendous accessory and fashion statement.
Designer eyeglasses can be the perfect accent for flattering your face, complementing your outfit and establishing your lifestyle look, and celebs like Gigi Hadid know this. Gigi Hadid wears oversized acetate square frames that make her petite face seem even more diminutive, and in doing so, she creates a feminine look. On the other hand, Andy Samberg wears two-tone square frames to create a distinctively masculine look.
For these famous celebrities, wearing the right designer eyeglasses is just as important as wearing the right dress to the Oscars or the right tux to the Grammys.
You can recreate the celebrity designer eyeglasses look of Meryl Streep with wire oval frames like these from Max Mara or of Carrie Fisher with red rectangular frames similar to those from Prada, but don't stop there. Consider owning two or three pairs of designer eyeglasses for creating the most versatility with your wardrobe and the events you'll be attending.
Stars like Rhianna have been seen in oversized acetate frames, and actor/director Ethan Hawke has worn wayfarer frames that give him a retro look. You can accessorize with these styles, too, by emulating your favorites celebrity.
Like you, these celebrities have exquisite taste when it comes to selecting luxury optical eyewear. For example, Brad Pitt wears Tom Ford eyewear, and his optical frames give his chiseled face a softer look and convey the sense that he is as well-read as he is good-looking.
The life of a celebrity isn't any more perfect than yours, but with the right optical eyewear, you'll find that you too can create the same sense of panache and style as you turn the need to wear eyeglasses into one of your greatest assets.