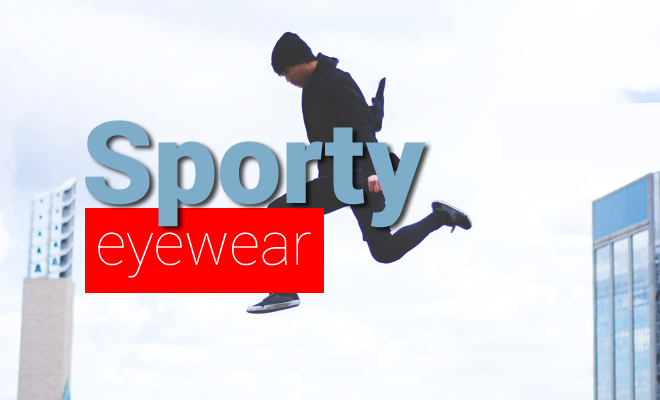 Posts
Luxury Sportsman Sunglasses to Pack in Your Gear Now
By
|
Summer's not over yet, not by a long shot, but that doesn't mean that it isn;t time to start thinking about fall.
The heat will eventually break, and those cooler days ahead mean happy weekends spent tailgating, enjoy drives along colorful back country roads and playing sports yourself.
Even though you may be tempted to leave your sunnies behind, don't do it.
You'll need that optical eye protection in the fall because cooler temps don't eliminate glare and harmful UV rays that can damage your eyes. You'll also want to skip the cheap sunglasses, with painted frames and flimsy lenses.
It's time to pack some luxury sportsman sunglasses in your gear, and with the choices available to you, you'll be glad you did.
Ready for some football?
High school football has already been back at practice for a while now, and college players and professional ball players are also as eager to get on the gridiron as you are to support them at games.
That means tailgating, and you'll need more than adult beverages and barbecue to withstand the rigors of a good outside party with your friends. Standing out on the
You will have to have some awesome luxury sportsman sunglasses like the Wiley X WX Climate Control Airrage Sunglasses Liquid in plum. These sunglasses have cooling vents designed to keep you as cool as the beverages in your ice chest. The grey lenses are the go-to choice for men who spend much of their time around the pavement on roads and parking lots.
The long and winding road
Your Saturdays this fall won't always involve grilling outdoors. At some point, you'll feel the yearning to jump in your car and take to the open road, and fall is the best time to make some of those spectacular drives.
As the leaves begin turning colors, and the days become shorter, enjoy the distinct color differences by wearing amber or brown lenses, like those in the Nike Unrest EV0921 Sunglasses 283 in tortoise. These big square frames sport the fall colors you love and the brown lens you need for great visibility. They should be at the top of your list for luxury sportsman sunglasses.
It's all in how you play the game
No matter what sport you chose for your active lifestyle, you can find a fantastic pair of luxury sportsman sunglasses to fit your every interest. Whether you are taking up adventure racing or zorb football, your fall shades are waiting for you.
Luxury sportsman sunglasses will make you fall ready, and now is the time to add them to your gear so that you don't miss a moment of fun this autumn.