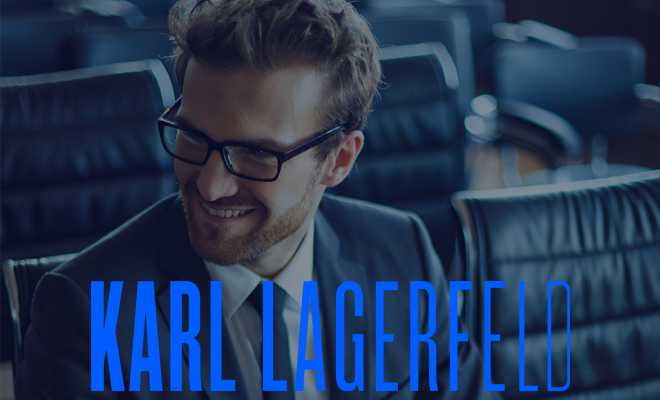 Trends
Luxury and Style Come Together with Karl Lagerfeld Luxury Matte Black Eyewear
By
|
Finding the right pair of optical eyewear or sunglasses can drive even the most savvy of shoppers to frustration, especially when they're trying to capture current fashion trends.
Have you found yourself in the same position? No wonder.
Having your cake and eating it too is no easy feat to pull off. It seems like you can get luxury but not style, or you get style but the sense of luxury is nowhere to be found.
Until you turn to Karl Lagerfeld luxury matte black eyewear.
Matte black frames are the de riguer frame color and finish right now, so there is no better place to turn for your eyewear needs than Karl Lagerfeld. The fashion focus is on you, not just your clothing or accessories. Maybe that's why stars like Penelope Cruz and Emma Watson adore wearing Karl Lagerfeld.
Prescription eyewear frames
Luxury and style come together like a marriage made in heaven in the matte black frames of Karl Lagerfeld optical eyewear.
The matte black finish complements any fashion you wear, but this style allows you to be the focus rather than your eyeglasses, whether you choose thin metal frames or hugely popular thick acetate frames.
A pair of eyeglasses like the Karl Lagerfeld KL875 Eyeglasses 001 in black offer a stately look that is business-like and professional. These women's eyeglasses are a preferred choice for corporate women who want to be taken seriously in the workplace, and the eyeglasses transition nicely to weekend and casual wear as well.
If you prefer metal frames try the Karl Lagerfeld KL916 Eyeglasses 001 in black. These glasses offer the wearer a lighter look and feel.
Sunglasses frames
Extend that same luxurious style sense to the shades you don every time you step outside by wearing Karl Lagerfeld luxury matte black eyewear. Again, matte black gives the wearer the appearance of confidence. The frames are more about functional quality than being a trendy distraction.
Like his optical eyewear, the sunglasses from Karl Lagerfeld are available in two popular styles, but the preferred favorites are rectangular and square frames. Both of these frame choices create a distinctively serious look, accenting the face so others with notice your bone structure.
The go-to sunglasses of choice is the Karl Lagerfeld KL871S Sunglasses 001 in matte black. This particular pair of shades is similar to what the designer himself wears for every photo opp, and they'll provide you will the same great coverage and style.
Finding the right Karl Lagerfeld Luxury matte black eyewear is especially easy at Designer Optics. You'll find yourself in luxurious style, at affordable prices.
Simple. Clean lines. Karl Lagerfeld Luxury Matte Black Eyewear