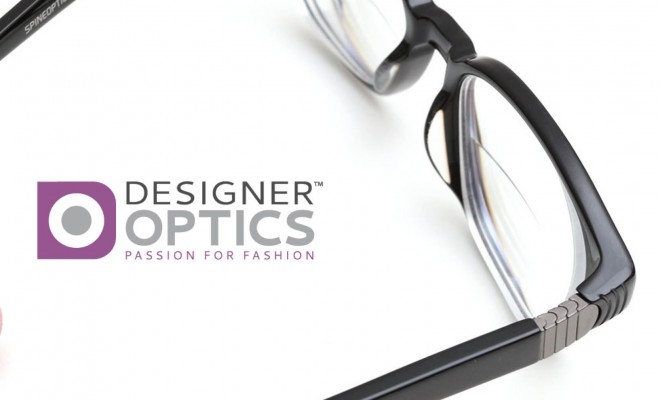 Posts
What's in the Hinges of Your Eyeglasses?
By
|
What's in the Hinges of Your Eyeglasses?
If there is one fashion trend in eyeglasses this season, it has to be the attention given to the temporal corners. That spot where the frames and arms meet is one of the most brand identifiable details in eyewear today, but there is much more to this sweet spot; it also contains the hinge that allows the arms to move and adjust to your face.
The hinges in your eyeglasses are important to your comfort and the longer life of your eyewear. You have three basic types of hinges from which to choose for your frames.
No hinges
One of the newest trends in eyewear is a "hingeless" frame. The temporal arms, which are made of memory metals like titanium curl inward and hold the frames in place. What's cool about this type of eyewear is that the arms are customized to fit you.
These optical eyewear and sunglasses frames can be just what you are looking for if you tend to be hard on the hinges, but they can also be difficult to repair because there is no hinge.
Tag Heuer offer sleek and ultra-modern hingeless designs in eyewear.
Spring (flex) hinges
Like you might expect, a spring hinge has a tiny spring that allows for incredible movement. Spring hinges allow for greater flexibility; you can open the arms of your eyeglasses wider than 90 degrees without causing damage to the hinge or the frame and arm.
If you enjoy active sports, you might prefer these hinges for your optical eyewear or sunglasses because they tend to stay on your face better than other types of eyeglasses. The spring hinge holds the arms closer to your temples. Oakley eyewear offers many spring hinge eyewear styles for active sports enthusiasts.
If you like to repair your eyeglasses yourself, however, these hinges might not be for you. They need a professional's touch for repairs.
Standard hinges
Also known as barrel hinges, the standard hinges are found in most optical eyewear and sunglasses. They contain a series of barrels shaped like a tube, similar to the one you might see on your door. In fact, most hinges on your eyeglasses have three barrels, but some of them can have six. When the temporal arm hinge piece is fitted into the barrels, a tiny screw slips down into the barrel to hold both pieces, the arm and the frame, in place.
You probably know this hinge well, because it's one of the easiest hinges to tighten, fix or replace, and chances are that you've done it yourself more times than you care to think about.
In addition to being easy to repair, standard hinges are some of the most durable and long-lasting hinges available for your eyewear. Unfortunately, they also tend to be inflexible – which may be why you are always adjusting them.
When selecting your eyewear, pay attention to the hinge style for a truly customized fit.