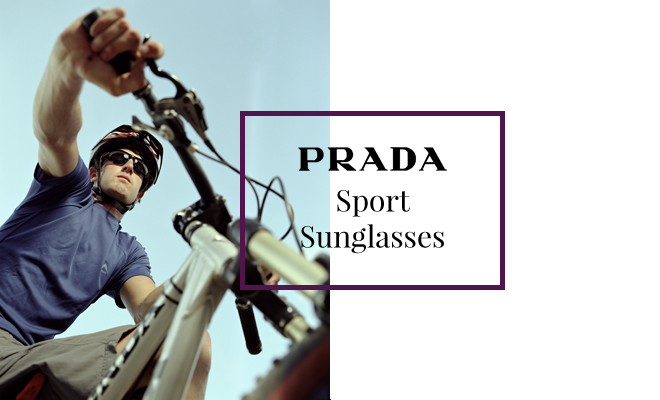 Trends
What You Must Know About Prada Sports Sunglasses
By
|
What You Must Know About Prada Sports Sunglasses
Playing sports is about more than getting a little physical exercise. Developing your skills as an athlete is important, but so are some of the other gains you get from playing sports.
Learning a sport can teach patience, good sportmanship, how to work as team, and sports also teach discipline. Becoming really good at a sport requires diligence, as well.
Your diligence shows up in how you show up to play, whether you enjoy regular games on the soccer field, work a string of polo ponies, cycle down endless ribbons of back country roads or enjoy amateur coaching your kids as they play in the pool. All of your gear has to work well for you, and Prada Sports sunglasses are no exception.
These sunglasses will work as hard as you do, and they'll endure some tough games. The Prada Sports sunglasses are every bit as stylish as the traditional line of Prada luxury eyewear, but you'll find that the sports line gives your eyewear a decidedly athletic look.
You'll find Prada Sports sunglasses to match your every athletic endeavor. That's because Prada has taken the time to find out which frames work best in the activities you'll likely engage in.
While most of the frames in the Prada Sports sunglasses line are rectangle, you'll also have plenty of other options from which to choose, like pilot, round, square and even pillow shaped frames.
Prada knows that your lens color matters almost as much as the frames themselves when you need the right sunglasses. Their diligence in research and design has paid off because they offer a fantastic array of colored lenses.
For example, if you'll be in hazy or snowy conditions, consider wearing the Prada Sport PS 50PS Red Feather sunglasses. These aviators with classic teardrop shaped frames feature a gold mirror pink lens that helps to cut through glare.
If you're looking for sleek sunglasses, try the rectangular shield style of the Prada PS 50QS sunglasses. These modern sunglasses are as streamlined as every move in an athlete's performance, making them a must have pair of sunglasses for the sportsman or sportswoman on the go.
Of course you don't have to be an athlete to wear Prada Sports sunglasses. You just have to enjoy a sporty look.
You can get that look even with round wire frames like the Prada Linea Rossa PS 54RS sunglasses in black. These round frames have a double bridge, grey mirrored lenses and the wire frames you expect in round sunglasses.
They also have the famous red line — the Linea Rossa — for which all Prada Sports sunglasses are known.