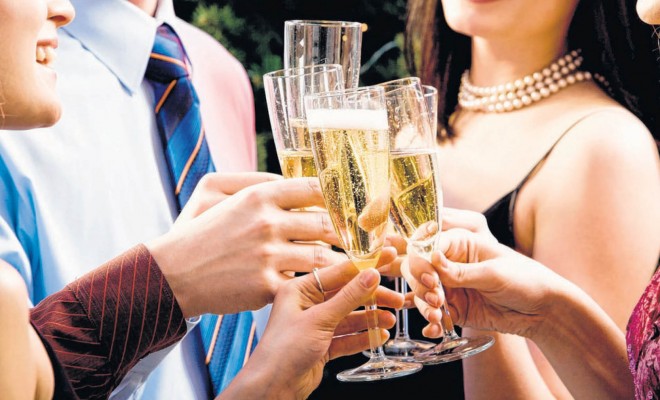 Posts
New Year's Resolutions You Can Keep with Designer Eyeglasses
By
|
New Year's Resolutions You Can Keep with Designer Eyeglasses
Like most people, you are probably tempted to make lofty resolutions for the new year. Some will fade as quickly as your memories of New Year's Eve, and some of those resolutions you'll keep — at least for a few weeks or even months, until they to drop by the wayside.
It doesn't have to be that way.
There are two ways to keep your resolutions. One way is to write them down; in fact, 90% of those people who do write down their resolutions and goals for the year keep them. Your goals shouldn't be impossible to achieve, but they should challenge your current habits and/or way of thinking. The other way to make those resolutions stick is to spread them out over the year.
This year, include your designer eyeglasses in your new year's resolutions.
Commit to buying the best.
How many times have you waffled back and forth, hesitating to commit to the purchase price of more expensive designer eyeglasses? You tell yourself that there are other priorities that must come first. By putting yourself as a priority and purchasing the best eyewear possible, you'll discover that you are no longer wasting your hard-earned money on those cheap drug store sunglasses you have to buy all the time. Luxury eyewear is not as expensive as you think, it lasts longer and is more affordable in the long run.
Have one pair of classic designer eyeglasses.
There will be a time when you need eyeglasses that enhance your style rather than take over your fashion. That one pair of classic eyewear can transform you from weekend wildcat to weekly worldly.
Experiment with new styles.
If you already own classic frames, try something new. For example, if Wayfarers or Aviators are your thing, try cat eyes or wrap-arounds for flirty fun. There are new renditions of classic styles, too, like pink Wayfarers from Ray Ban.
If you wear prescription eyeglasses, get at least one pair of prescription sunglasses.
Many people who need optical eyewear commit to great everyday designer eyeglasses, but balk at getting optical sunglasses, too. You deserve to see as well outside as you do indoors, so make 2016 the year for increasing your ability to see clearly everywhere.
Expand your sunglass collection to include lenses for different times of day.
Are you a fan of the traditional gray or green lenses? Try amber colored lenses for those days when you'll be around water. Golfers swear by violet or lavender lenses, and snow skiers favor specialty colors, too. You may discover that the right lens colors will reduce or even eliminate eyestrain.
Any resolutions you keep for the new year should move you forward and improve your quality of life. Your resolutions regarding designer eyeglasses means that these are resolutions you can keep in 2016 so you can experience changes for the better.