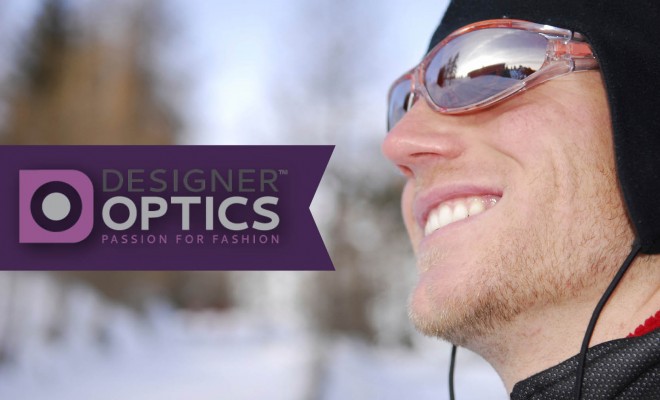 Posts
Why Snow Conditions Require the Best Sunglasses
By
|
Why Snow Conditions Require the Best Sunglasses
You may think you love to play in the snow, but those snowy conditions you're looking forward to for skiing and other outdoor sports bring with them a big secret, and it's literally glaring at you in the face.
Even on frigid overcast days of flannel gray, the snow can trick you into believing it's safe to go outside without your sunglasses. Nothing could be further from the truth.
Snow can create intense glare because its reflective properties scatter as much as 80% of harmful UV rays. Working and playing in higher altitudes increases your exposure to UV rays; for every 1300 feet higher you are in altitude, there is a three percent increase in glare. You simply can't go outside without your best sunglasses or eye protection.
You can still get out there to play – and work – in the snow, but be sure to wear the the best sunglasses possible to protect your vision. Although that means committing to luxury designer eyewear, these sunglasses are really about the protection you need to reduce your chances of getting cancers related to the eyes, developing cataracts or experiencing macular degeneration.
Here's what to look for when getting the best sunglasses:
Make sure the your sunglasses or sun goggles protect against UV rays by blocking UVA and UVB forms.
Opt for polarization, which significantly reduces glare by changing how it refracts off surfaces, including snow and ice.
Get frames that will provide adequate coverage of your eye area.
Select tinted lenses that help you see better in snowy conditions.
If you are looking for the best sunglasses made my designers of luxury eyewear, that not only look great on the slopes but also protect your eyes, check out the Smith SMT Edgewood Sunglasses 0DL5 in matte black. The square frames give a nod to Wayfarer style preferred by so many, and these frames have red lenses that are great for white landscapes. You also can get these lenses with the Smith ChromaPop tint for polarization.
If lighter sunglasses are your thing, opt for the Nike EXCELLERATE E Sunglasses 716 in a bright neon color called "volt." Also sporting a red lens, the frame is a lightweight shield style, designed to maximize your visibility when it counts the most. Most wearers find the coverage of these frames perfect for outdoor sports.
You can still enjoy pristine powder on your winter break, but be sure to take the highest quality sunglasses with you to protect your eyes.
The best sunglasses can be yours for this winter season and beyond; at Designer Optics, they are only a few clicks away from protecting your eyes in the snow.